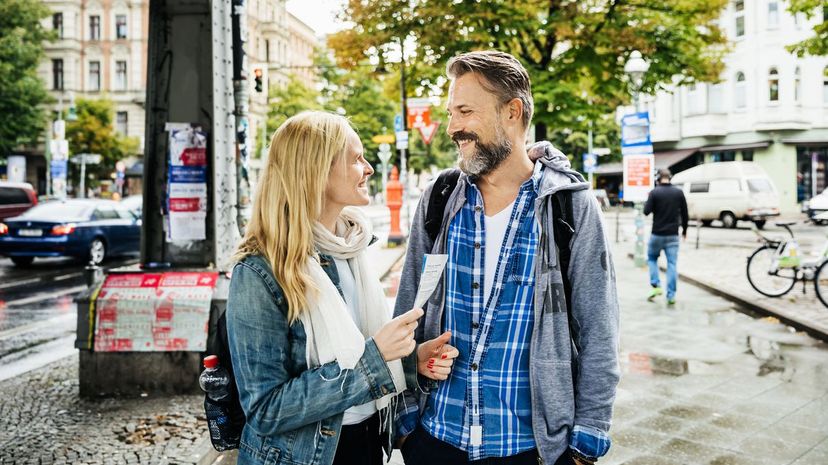 Image: TommL/E+/Getty Images
About This Quiz
Sprichst du Deutsch? English and German may be linguistic cousins, but that doesn't mean that knowing how to speak one language means you automatically speak the other. The two are, in fact, quite different, with different histories, systems of sounds, accents and major grammatical differences. For example, in German, nouns can have three different genders. Also, did we mention that all nouns are capitalized in written German? Yup. 
Some of the most interesting words in German are long and rather odd by English standards. These are words like Kummerspeck, which literally translates to "grief bacon." This word refers to the weight put on due to emotional eating in times of stress or grief. There's also Treppenwitz, which means "staircase joke." This refers to the phenomenon where people think of the best comebacks after an encounter or argument is over. 
While many of us took Spanish, French or German in school, these language skills can quickly become rusty if they are not put to use. It's very hard to learn a language, but losing one can happen before you know it. If you are a language master with a strong German vocabulary, then put your skills to the ultimate test with this quiz!