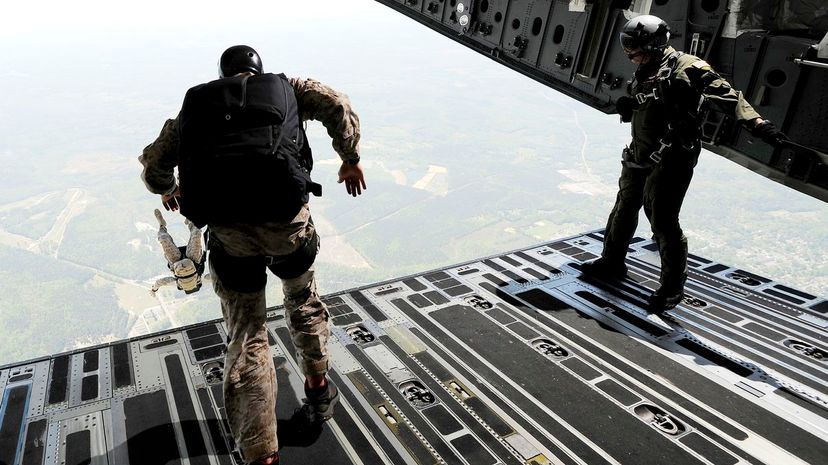 Image: Stocktrek Images / Stocktrek Images / Getty Images
About This Quiz
Every year, the Navy enlists around 40,000 new recruits. Only 6% of them will pass the initial round of testing to enter the SEAL/BUD(S) training program! Then, only 25% of those who make it past the assessment will actually become a Navy SEAL. Do you know what each candidate will have to go through to become one of the nation's most respected members of the military? 
Those who make it to the coveted position can expect to dedicate nearly two years of their lives to an intensive training program. Each set of physical requirements becomes harder as candidates go through the phases of the program. From timed activities to sleep deprivation, SEAL trainees do not get a break. Or do they? How much do you really know about it?
Whether you are a Navy trivia buff or you are considering entering the program, your knowledge of the SEAL/BUD(S) physical requirements will be put to the test. SEAL/BUD(S) candidates don't give up easily, and seeing what you know about all they must accomplish will be inspiring! Can you make it all the way to the end like a SEAL, or will you need to take off your helmet and ring the bell? 
Stocktrek Images / Stocktrek Images / Getty Images