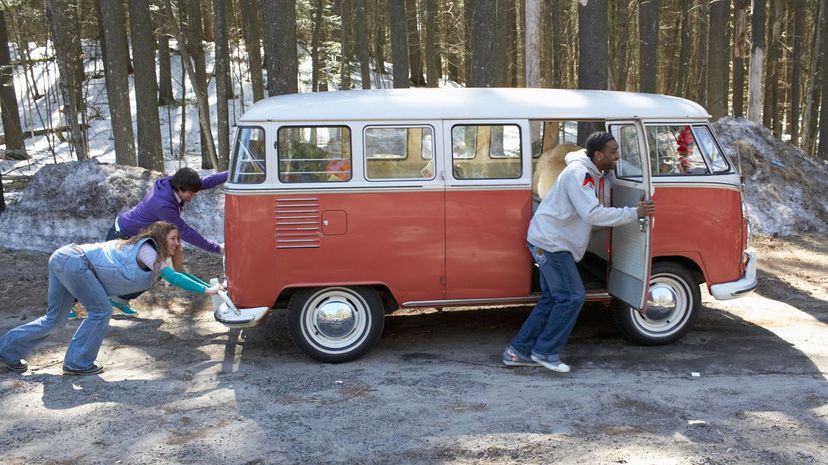 Image: Henry Rose/Photodisc/Getty Images
About This Quiz
The modern car is a lot of different parts and pieces working together in harmony — so much so that we rarely notice the complex interplay of components when everything is working together nicely. 
When things stop working nicely together, however, we notice it in a hurry.
While there are repair or maintenance tasks that most of us will need the skills of an expert to take care of from time to time, there are some problems that we can fix by ourselves, by either putting in a little sweat equity, breaking certain behavior patterns or engaging in some preventative maintenance to avoid the problem altogether This quiz will test you on your ability to sidestep issues that could leave you stranded, stuck or otherwise immobile.
While people are tested on their knowledge of the road when taking a driving test — and that's an important part of car ownership, to be sure — the realities of keeping a vehicle in top shape are usually never officially taught. Automotive knowledge is passed down from parent to child in some families, and not at all in others. Knowing what to do, and what not to do, is an important part of operating a motor vehicle. Do you know what to do when things go sideways (perhaps literally, in some cases)?
What would you do if you were stuck in ice and snow? Know how to fix that super-annoying squeak that happens every time you open the door? How's your jumpstarting game? This quiz will let you know if you know the finer points of owning a vehicle, or if you need a refresher course in the day-to-day experience of car ownership. Let's see what you've got!
Henry Rose/Photodisc/Getty Images