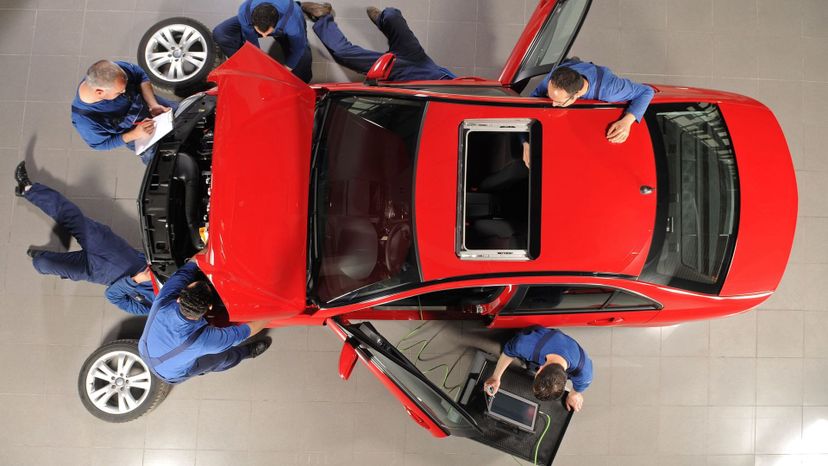 Image: 1001nights/E+/Getty Images
About This Quiz
Car ownership is a long-term arrangement where you promise to take care of this machine as long as it continues to reciprocate by giving you lifts wherever you need to go. If you fail to live up to your end of the bargain, your car will forgive you for a while, but the eventual lack of maintenance will catch up and make the car give up on you. 
Car owners often forget about their responsibilities when owning a car, expecting it to be ready to go the second they turn the key. Without regular maintenance, though, the wear on your vehicle's moving parts can lead to complete failure and leave you stuck hailing a cab or grabbing a bus until you save the money you need to fix your mistake. 
Do you know why your car needs all that maintenance listed in the back of the owner's manual? Is this all just a brainwashing tactic to get you back into the dealership to spend money? No, there are specific reasons for each regularly scheduled maintenance item. Think you have a bead on why you need to perform each maintenance item? Take this quiz to see just how much you actually know about automotive maintenance. 
1001nights/E+/Getty Images