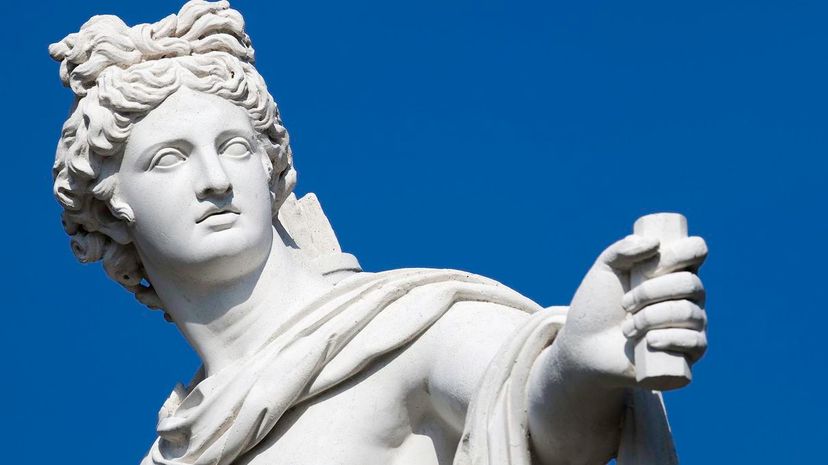 Image: LordRunar / E+ / Getty Images
About This Quiz
Fans of Greek mythology will surely ace this one. If you can identify these chosen gods, whether major or minor, then you're a walking legend.
Common knowledge from pop culture such as comics, films and TV  always includes references to the Olympian gods and their conquests. But true-blue Greek myth fans will know that they're not the very first gods out there. 
Studying Greek mythology further, one would discover that there have been two sets of generations before the group we're very familiar with already. The Olympian gods staged a mutiny and deposed the generation before them, called the Titans. Get to know these Olympian gods and their Titan parents in this quiz.
But it didn't start with the Titans, either. After all, one would wonder where they came from, in the first place. The very first lineage of gods is called primordial beings. These ancient deities are recognized as the first generation of gods and goddesses in Greek mythology. These first generations also bore children that became gods of a certain aspect of existence. And boy, they are many! 
Let's start with the men, shall we? See which of these major and minor gods handle which aspects of our lives. Open up and discover!
LordRunar / E+ / Getty Images