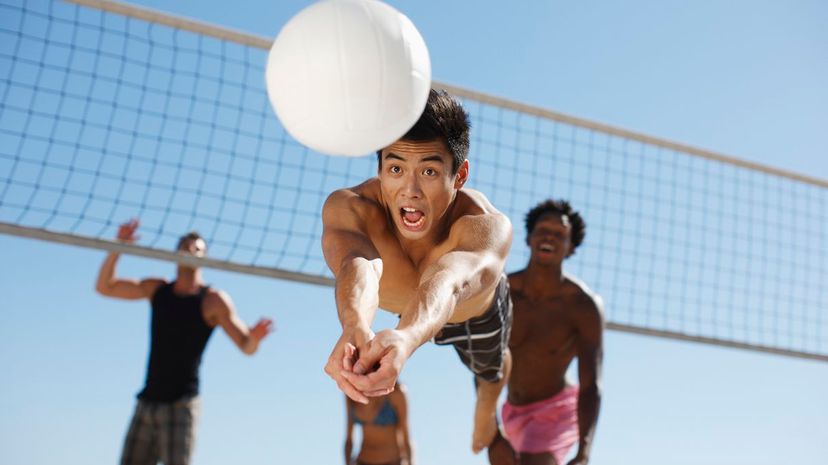 Image: Paul Bradbury/OJO Images/Getty Images
About This Quiz
Alright, it's time to dig deep into your beach volleyball knowledge to see if you can ace this quiz. There's nothing better on a hot summer day than driving to the beach with a couple of friends and hitting a ball back and forth. 
However, if you ever want to get into competitive beach volleyball and win some prizes on the sand, you'll have to know the official rules. Luckily, most of the rules of beach volleyball are relatively intuitive and similar to regular volleyball. 
It's thought that beach volleyball originated about 100 years ago in Waikiki, Hawaii. In the early days of the sport, teams played with six players a side like in indoor volleyball. It began to gain popularity in the 1980s and it was added to the Olympics in 1996. Nowadays, professional matches consist of two players per side. 
Do you know which nations have been most dominant? 30 medals have been awarded at the Olympic level, and 20 out of the 30 medals have gone either to America or Brazil. 
Are you ready to see if you're as well-versed in the rules of beach volleyball as you think you are? Spike the ball, it's time to put your knowledge to the test! 
Paul Bradbury/OJO Images/Getty Images