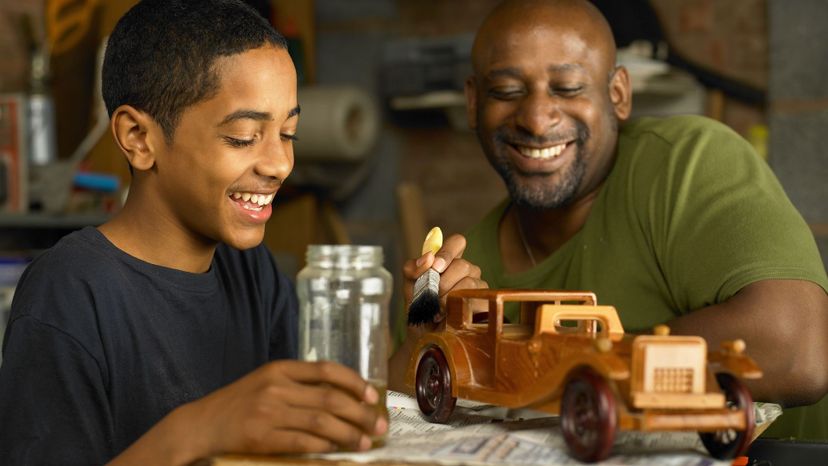 Image: John Howard/DigitalVision/Getty Images
About This Quiz
Do you know the difference between sapwood, greenwood and softwood? Know what a finial is and where you might find one? Think you can rip, turn and crosscut wood with the best of them? Take our quiz to see how many of these carpentry-related terms you can recognize?
Like any of the building trades, carpentry has its very own lingo, perfected and shaped over the years by homebuilders, handymen, woodworkers and master craftsmen. This language includes units of measurement, like pitch or board feet, terms of technique, phrases related to materials and methods, and of course, the names of all the various tools and equipment needed to get the job done.
While you might be good with your hands or proud of your ability to build fine furniture, fix a stuck door or whittle eye-catching figures, even the most talented carpenters might not recognize every term used in this field. It takes not only hands-on experience and skills, but also time spent on jobsites, workshops and woodshops, building everything from a chair or table to an entire house from start to finish.
Think you've got a way with the words of the carpentry profession? Take our quiz to prove it!