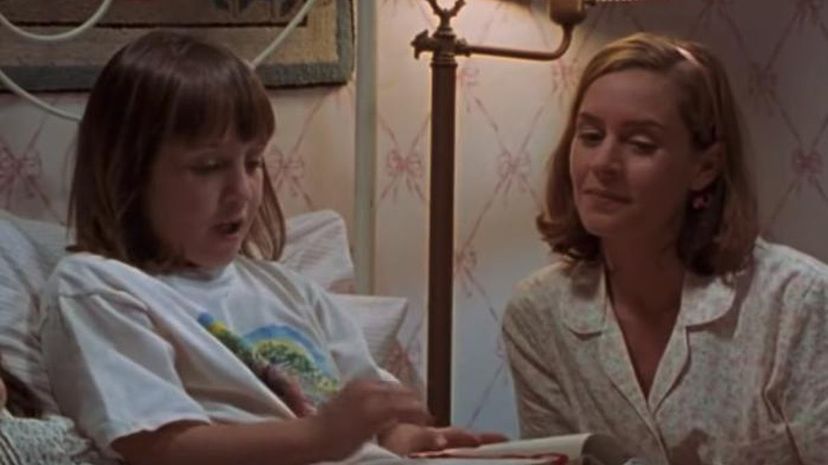 Image: TriStar Pictures / Jersey Films
About This Quiz
Many of us grew up reading and listening to stories of magical characters, talking animals and enchanted objects in both mythical and real worlds. They took many of us to wonderful places and fueled our imagination. Stories played no small role in shaping us into the adults we would eventually become.
When you think about children's books, there are certain authors who come to mind: E.B. White, Lewis Carroll, Dr. Seuss, Beatrix Potter, A. A. Milne and J. K. Rowling.  Their books graced our shelves when we were children, and now we look forward to sharing their stories with the next generation. It's impossible to forget the illustrations from "Goodnight Moon," "Where the Wild Things Are," "Green Eggs and Ham" and "The Very Hungry Caterpillar." Stories like "A Wrinkle in Time" and "Charlotte's Web" got under our skin. 
Close your eyes, and try to remember your favorite bedtime stories. This quiz is sure to bring up feelings of nostalgia, and might just trigger a trip to your local library to visit some familiar literary friends!