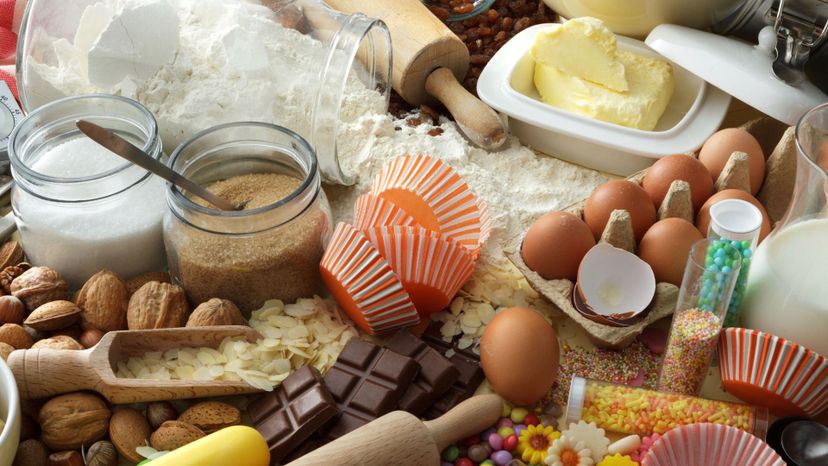 Image: Floortje/E+/Getty Images
About This Quiz
The more you know your way around the kitchen, the likelier it is you know how to put together common substitutions, like swapping oil for butter or margarine. 
But what about substitutions that don't come around as much, or happen at times when you've accidentally run out of a key ingredient, like sugar? What can you do, for instance, when your guest of honor is allergic to eggs? Can brown sugar and table sugar be used interchangeably? And from all-purpose to whole wheat and everything in between, do all flours give the same result in your favorite pastries and cakes?

Substitutions can change not only the flavor of your baked goods, but the texture and overall outcome, too. Stray too much from the recipe when you're baking and you risk ending up with split cookies, overdone brownies, and collapsed cakes. But smart swaps, like these, will safely update your baked goods to handle food allergies, healthier ingredients, or a less-than-full pantry. See how many of these simple exchanges you know!