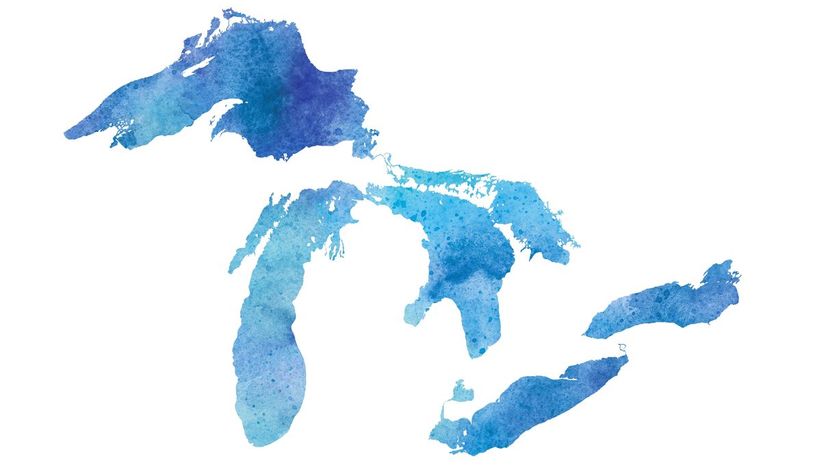 Image: Andrea_Hill/DigitalVision Vectors/Getty Images
About This Quiz
Lake Superior, Lake Huron, Lake Erie, Lake Michigan and Lake Ontario are the five North American Great Lakes which were carved by ancient glaciers. Take this Great Lakes facts test and see how much you know about these bodies of water and their surrounding regions. You'll find out just how important the Great Lakes are to the world at the end of this digital geography journey.
Not too long ago, there was a certain lake, whose name shall be revealed in the quiz, that was the sixth Great Lake for just a brief time until that grand status was promptly revoked after folks voiced mild protest. That's how deep the love of the majestic five lakes goes with many people, and for very good reasons that you will learn while taking this world map drill. The lakes support a slew of wildlife, as well as earthlings and their jobs, for starters. The Great Lakes provide 20 percent of the Earth's freshwater supply. They are so huge that you'd be able to see the contours of these geographical structures from as far away as the Moon! 
These lakes help to sustain life on planet Earth, so it's worth your while to learn as much as possible with this quiz. Scroll on and dive deep into some Great Lakes facts!


Andrea_Hill/DigitalVision Vectors/Getty Images