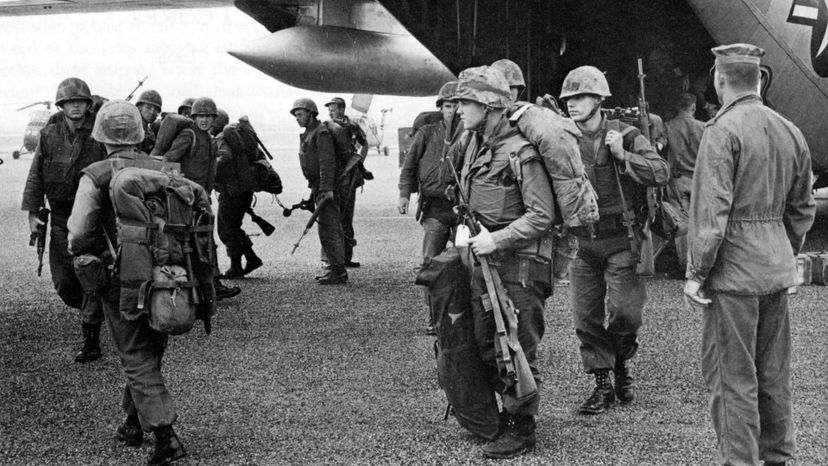 Image: [USMC Photo A184402] via Wiki Commons
About This Quiz
Even today, America grapples with the ghosts of the Vietnam War. After World War II, the United States Armed Forces appeared nearly invincible, and its hard-fought gains in the Korean conflict seemed to confirm that fact. So when violence in Vietnam became unavoidable, most people were sure the nation would find itself victorious once again. In the quicksand of this booby-trapped quiz, how much do you remember about the facts and figures of the Vietnam War?

Vietnam was no straightforward fight. It was a complicated political standoff that involved major countries – like the USSR, China and U.S. – engaging in what amounted to a proxy war. All sides dumped immense amounts of firearms, supplies and cash into the region, all in the hopes of swaying the outcome. The U.S., of course, eventually committed troops, too. Do you remember how these strange events all unfolded?

Once America joined the fray, the violence became evermore explosive. Civilians on both sides ran for their lives. Hundreds of thousands of troops lost their lives. And places like Saigon, Hanoi and Hamburger Hill became icons of the age.

Grab your M16 and see if you can survive this Vietnam War quiz now!