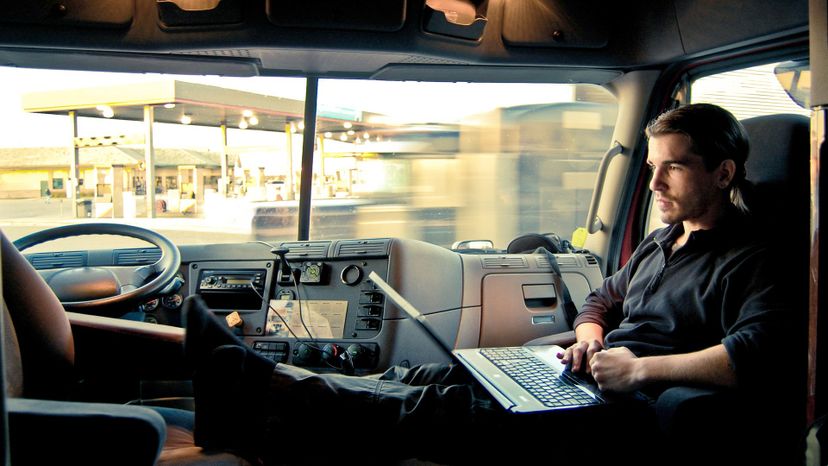 Image: Javier Encinas / Moment / Getty IMages
About This Quiz
Truck drivers spend long days and nights driving important cargo across America from city to city, state to state and even coast to coast. While some people have a romanticized idea of those long nights on the road, it's actually a difficult job that requires long hours of concentration and sometimes even driving important cargo through dangerous conditions. Whether rain or shine, snow or sleet, day or night, truck drivers are out working early mornings, late nights and often even on holidays. 
It is a big field with a long history and many Americans involved. Men and women have been driving trucks across America for generations. This profession has its own slang, lingo, challenges and place in the folklore of America. From the old long highways to truck stops with infamously seedy reputations along the highway, there's a lot attached to the old profession of truck driving. It's one of America's most classic images.
If you think that you know a lot about truck drivers, see if you can put your knowledge to the test and come out on top with this truck-driver stats quiz! You might be surprised by the actual numbers attached to all of the stories! 
Javier Encinas / Moment / Getty IMages