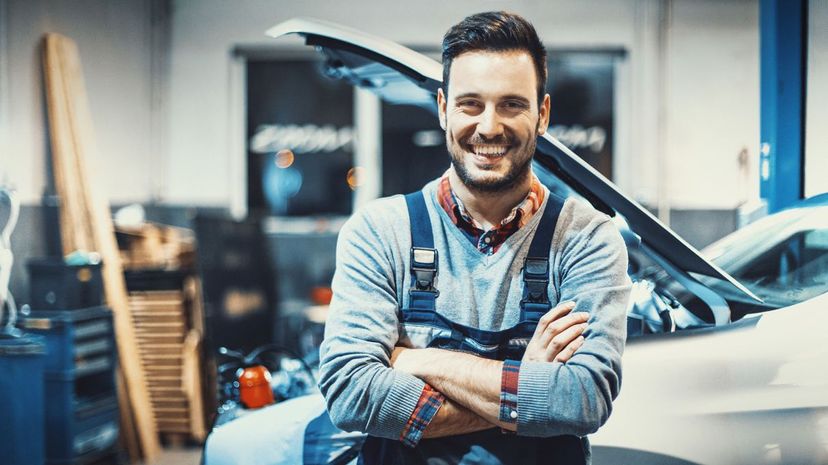 Image: gilaxia/E+/Getty Images
About This Quiz
Being a mechanic can be rewarding. Not only can you help people fix one of the most important objects in their lives—their vehicle—but it can also mean great savings for you. For a lot of people, going to the mechanic can cause a great deal of anxiety. Mechanics can also mean a lot of "chiching," as car repairs can very quickly get very expensive. Wouldn't it be great if in school they taught us about oil changes and other simple mechanical repairs instead of how to calculate the angle of a building's shadow being reflected on the street at a certain time of the day?

That being said, it's never too late to learn. If you ever thought of becoming a mechanic, there is good news for you: You can! You'll just have to be ready to be tested on your mechanic knowledge when taking the Automotive Service Excellence (ASE) Certification tests. These tests cover 14 different subject areas, including: diesel and gas engines, trucks, buses, damage repair, auto components and much more. 

So, do you think you know these things that mechanics should know? Take this quiz and find out!