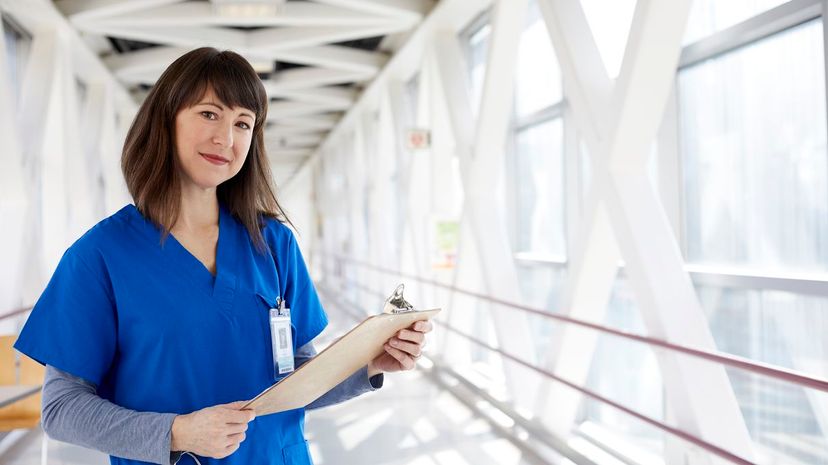 Image: The Good Brigade / DigitalVision / Getty IMages
About This Quiz
Being a nurse is notoriously challenging work. Nurses must be by patients' sides during the most vulnerable and tragic of circumstances, all while remaining impeccably organized and on-the-ball. When they're not giving immunizations or assisting with medication management, they serve as confidants, friends, and pillars of strength for their patients. Since they can rarely catch a break to sit down, you can typically find them on their feet and on a mission. 
Before they can officially slip into their scrubs, though, nurses must complete at least four years of preparation at a college or university, including hours and hours of on-site, clinical training. Of course, there's also all the studying and test taking. In particular, nurses must pass the National Council Licensure Examination for Registered Nurses (NCLEX-RN).  
Whether they're wheeling patients around or racing to administer emergency treatment, they are true saviors in a variety of healthcare settings. If you have dreams of becoming a registered nurse, find out if you have what it takes by taking the following quiz. This test asks a few vital questions that every nurse should know. 

The Good Brigade / DigitalVision / Getty IMages