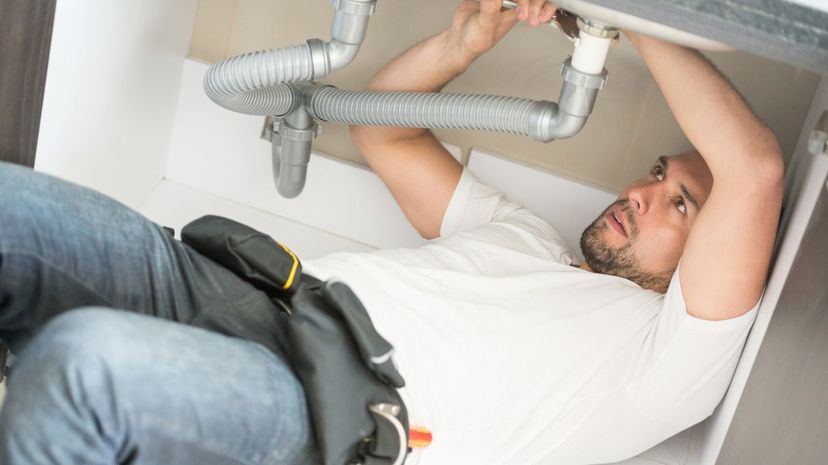 Image: andresr/E+/Getty Images
About This Quiz
A bit of plumbing trivia: In 2008, a plumber named Joe Wurzelbacher became a household name after he spoke out against Barack Obama's tax plan at a town-hall meeting. Obama's opponent, Sen. John McCain, referred to "Joe the Plumber" in later speeches, making him an icon of working, middle-class America.
OK, we admit that plumbing is very rarely a route to 15 minutes of fame; Wurzelbacher was an exception. However, few jobs are as vital, and recession-proof, as plumbing. When economic times get tough, people might skip their vacations, cancel the cable and trim the grocery bills ... but if the toilet stops working, they're going to open up their checkbook! For this reason, although plumbing is considered a working-class job, it's also a very desirable one. A veteran plumber can make an excellent income. There are some drawbacks, of course, like the risk of scalding from hot water, exposure to liquid drain opener (Drano and Liquid Plumber, which homeowners sometimes use before calling in an expert, is a very caustic base), and infectious disease (plumbers work closely with toilets; enough said). Good training is essential to minimize these risks.
If you've been wondering how you might fare in this always-needed field, start by trying our quiz on the things that plumbers know -- about pipes and drains, fixtures and sub-systems, and more. No toolbox needed; just sharp wits!