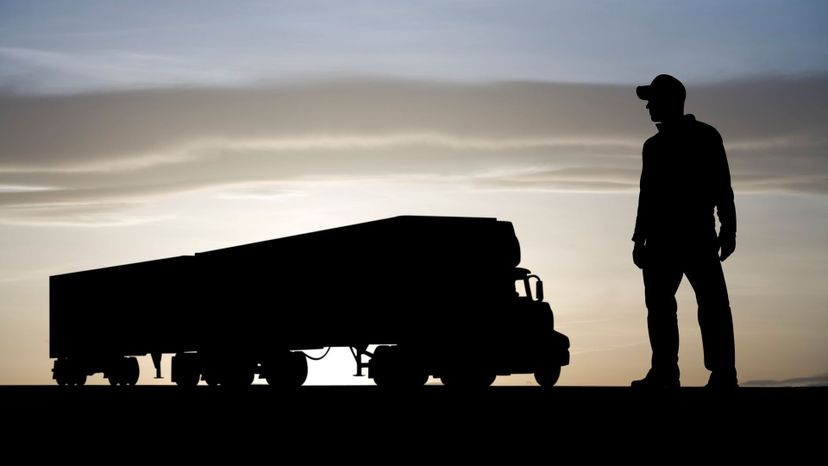 Image: shotbydave / E+ / Getty Images
About This Quiz
Do you know the meaning of terms like HOS or FEU? Know what a bobtail, a broker or a gator is? Think you can tell the difefrence between a ten-wheeler and a bobtail? Take our quiz to see how many of these trucking terms you can identify! It's no secret that Americans love their stuff. Millions of tons of consumer goods fly off store shelves each year in the form of toys, household items, clothing, books, games and other products. Yet have you ever stopped to think about the massive undertaking involved in getting those items to your local store? Sure, many of them are produced in factories overseas, traveling on massive container ships to reach U.S. shores before they are distributed across the nation.
And that final distribution all comes down to the humble truck driver. With cargo safely loaded, he or she drives a big rig across highways and byways to reach the superstores and corner shops right in your neighborhood. Truck drivers not only have to maintain tight schedules and follow industry safety rules, but also deal with headaches ranging from traffic jams to poor weather conditions -- all while keeping themselves and their rigs safe and well-maintained. 
Think you've got the trucker spirit in you? Test your trucking vocabulary with this quiz!