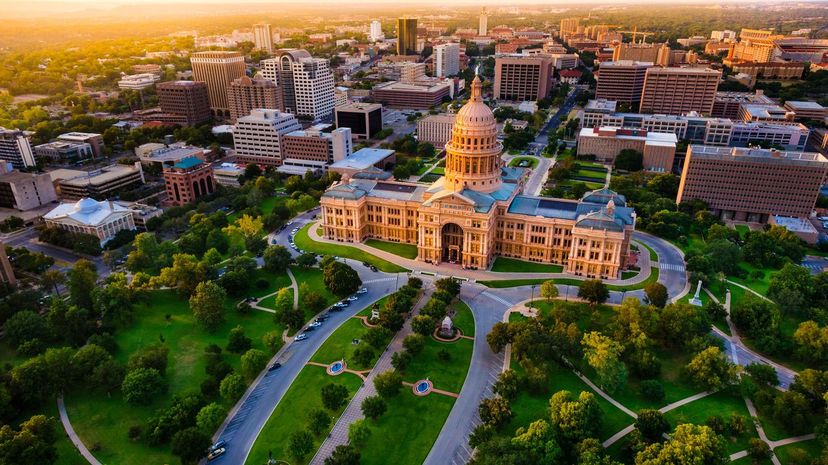 Image: dszc/E+/Getty Images
About This Quiz
Texans are known for their brash pride in their state and all things Texas. Perhaps it comes from being the largest state in the upper 48. Or perhaps the sense of arrogance attends the state's history of once having been its own country — the Republic of Texas. The bravado may go along with being the country's biggest producer of crude oil. Then again, maybe the "everything's bigger in Texas" attitude lingers from the swagger of cowboys that rode these lands. Indeed, the state still bristles with cowboy culture — from the roar of oversized trucks on city highways to the men and women herding the over 10 million cattle that roam the state. The cowboy culture also shows itself in the state sport: the rodeo. 
Of course, the sense of bravado doesn't win everyone over. Some states and countries look on Texas as backward and backward-thinking and dislike 
Texans' boot-stomping pride. But Texas has another side too. The state name comes from the Caddo word for "friend" or "ally." Texas shares a nearly 2000-mile-long border with Mexico and demonstrates the unique friendship that can be shared by two countries. Cities along the border almost seem to be a country of their own; the collaboration and exchange create such a dramatic blending of cultures that can really be seen through the state.
Whether you're a cowboy or a skeptic, Texas has a place for you. Find out if you're a Tex-pert by taking a ride through this quiz!