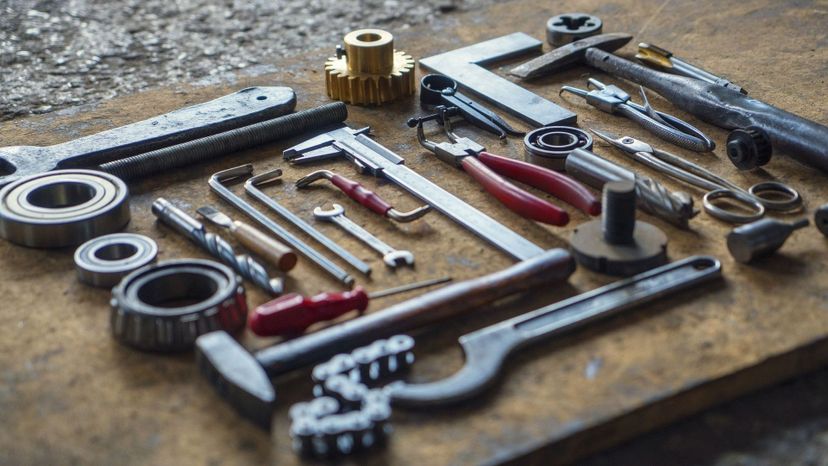 Image: Ozgur Donmaz / Photodisc / Getty Images
About This Quiz
These days, a lot of our devices just keep getting more complicated. Our phones are actually more powerful than the computers the Apollo astronauts had at their disposal when they went to the moon. Our cars are so full of advanced electronics that anything more complex than replacing a tire or changing the oil is generally beyond the average person's capability.
That's why it's so lovely that some devices don't change so quickly. The tools of carpentry in particular are so old that you could recognize version of them from thousands of years ago. Plumbing is somewhat newer (though the Romans had under-floor heating using hot water in pipes), but the basics haven't really shifted a lot since the Victorian era, when indoor plumbing became common in modern homes. Electricians have to update what they do as fire codes and other regulations change, but even as the source of the energy that lights our homes may change - from coal, to oil, to natural gas, to nuclear and these days, to solar - the basics of what makes a circuit work are as they ever were. That means the outlines of the tools don't shift so quickly.
All of this means you'd know their tools if you saw them... or would you?