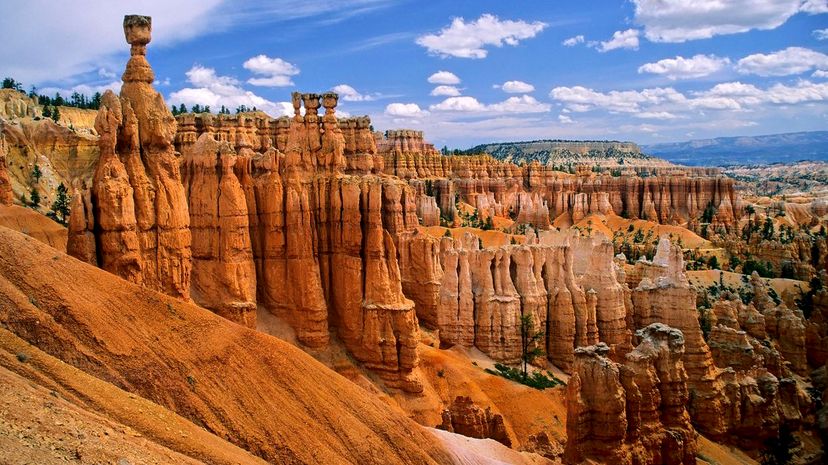 Image: JacobH/E+/Getty Images
About This Quiz
Since the beginning of written history, landforms have captivated humans, as they have marveled at the inspiring beauty of the landscape. These landforms have not only been explored by adventure seekers but have also become the center of various cultures. Some of them have housed ancient civilizations, where remnants of their societies still remain. Others were revered as works of the gods, occasionally being described as gods themselves. Whether their role in society has changed or not, landforms still have an intricate relationship with humans that can't be ignored.
What exactly are landforms, though? Merriam-Webster's dictionary describes a landform as "a natural feature of a land surface." In science, these features include major types like mountains, hills, plateaus and plains. Other minor types are canyons, valleys, basins and buttes. All of these landforms are created by the movement of tectonic plates.
Do you know the most popular landforms across the planet created by this plate movement underneath the earth? From the highest mountains to plains that stretch thousands of miles, these landforms define continents by determining everything from agriculture to the boundaries of countries.
When you're ready, explore the landforms in the quiz and prove you know the continent where each of them is located.