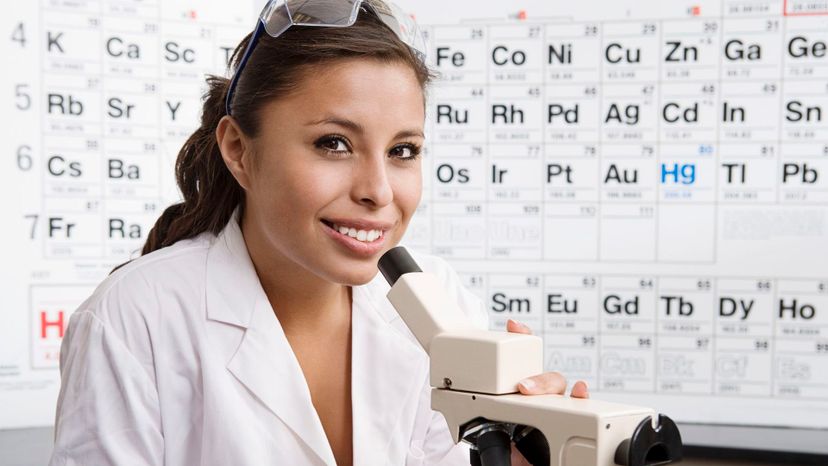 Image: moodboard/moodboard/Getty Images Plus
About This Quiz
The chemical elements covered here are tricky. You have been warned! This quick chemistry quiz is all about matching periodic table elements with their proper groups. The touchy stuff involves deciphering multiple names for individual groups. Science know-it-alls know there are more and less modern naming conventions out there for periodic elements and their categories. Stick with the more modern group names and their respective group numbers and you'll ace these solids, liquids and gases with few-to-no difficulties.
Coinage metals, copper family and group are group 11 elements that inhabit periods 4 through 7. Alkali metals, lithium family and group are group 1 elements that span periods 2 through 7. Peer at your periodic table long enough and you'll start to see the grouping patterns of these elements illumine. It also helps if you're a chemistry whiz who knows how to group elements based on atomic numbers and all that technical stuff. The makers of those easy-to-read, color-coded periodic tables made things so much easier for the rest of us less-adept-at-tech folks who are no less intrigued by science.
So whatever your level of science mastery, give this quiz a shot! Scroll on to put those atomic numbers in their places.