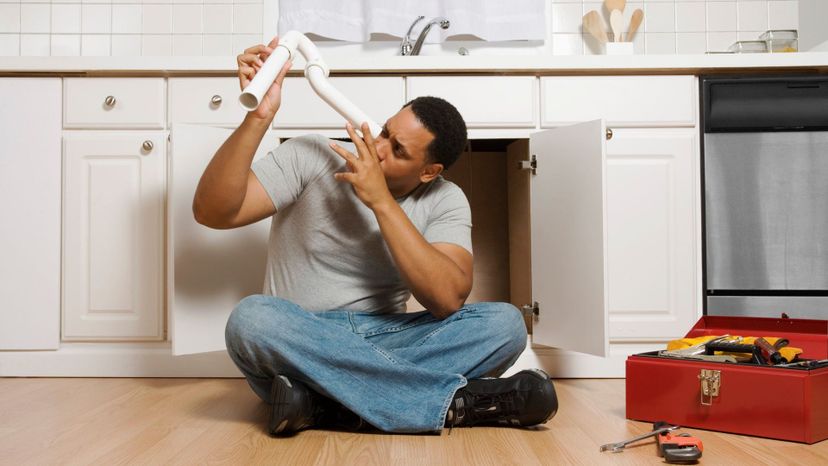 Image: Jupiterimages / Stockbyte / Getty Images
About This Quiz
The job of a plumber often involves using tools like wrenches, screwdrivers, saws and reamers for a variety of household jobs. Some of these jobs include creating pipe threads, using a camera to identify a clogged pipe or removing water elements. These types of jobs require specialized tools that are specific to a plumber's needs.

Tools that a plumber typically uses involve closet augers, plungers, pipe saws and tube benders. While costs, shapes and sizes may vary depending on the tool, a skilled plumber will know how to utilize most of these tools and equipment. While some tools may also look the same, most are used for specific purposes. For example, a cartridge puller is used to pull out cartridges from valves, while a handle puller is used to remove faucet handles that are corroded.

While these tools are a no-brainer for a plumber, we want to test your knowledge with this quiz! Don't worry if you get stuck either, as each quiz will provide you with a hint if you need it. So don't be shy, take this quiz now and see how well you do!

Jupiterimages / Stockbyte / Getty Images