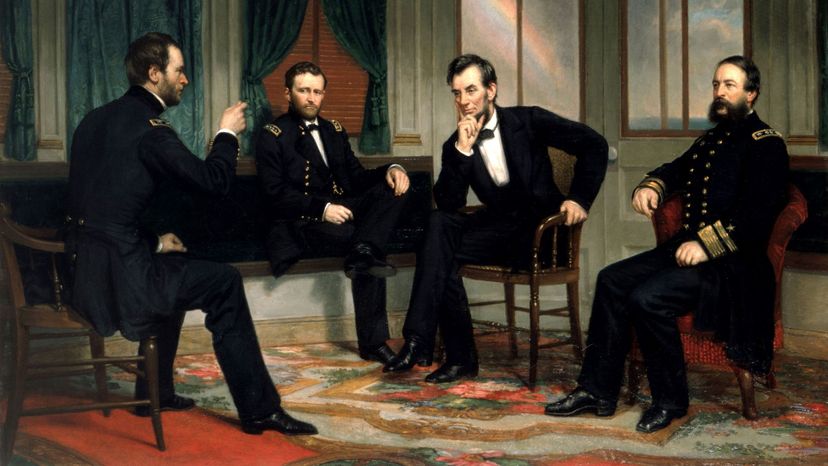 Image: George Peter Alexander Healy via Wikimedia Commons
About This Quiz
Are you a fan of military history? Are you just a tad bit curious about the brave men who led military forces to battle? Take this quiz to test your knowledge about military generals who've passed on to greener pastures. They all fought, and some died in the name of principle. You'll encounter mostly American military men in this quiz. But don't be surprised if a few international war men pop up as you scroll through these questions.
No matter their countries of origin, these men all have one thing in common - amazing leadership skills. Imagine what kind of person it takes to motivate large groups of people to fight on one accord? That takes a lot of guts! These people took on tremendous responsibility in their grand wartime endeavors. Some of them were victorious and others, not so much. Some lived on to a ripe old age to recount tales of danger on their respective battlefields, while others were killed during battle before their lives really began. This is the gamble they signed up for, and the reason we salute their service.
This quiz covers generals who served in all the major wars. Scroll on to learn of their contributions to the free world.