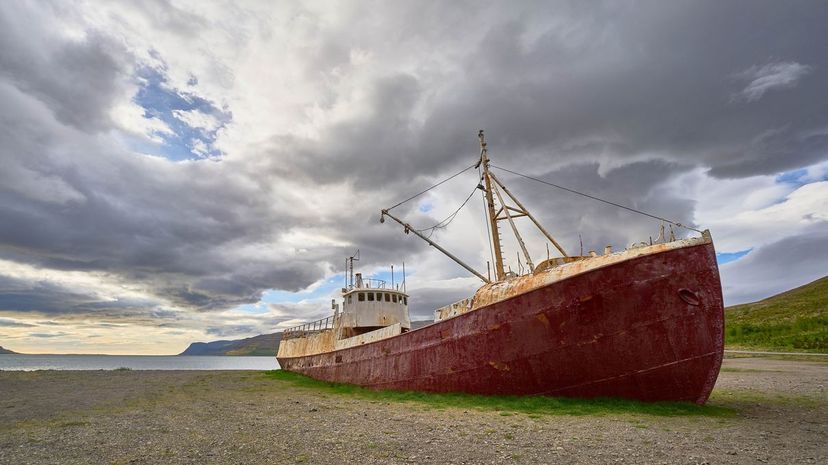 Image: Image by Erik Pronske Photography / Moment / Getty Images
About This Quiz
Shipwrecks have been happening since the first sailor took the first boat into the water. Thousands of years have passed since those early days, but somehow we still haven't made a truly unsinkable ship!
In the case of many small vessels, shipwrecks are the result of bad weather or even gas bubbles in the water, which negate the buoyancy of many boats, even larger ships, causing them to sink. Ships sink because of colliding with a solid mass, be it an iceberg or simply running aground. Many shipwrecks are the result of negligence on the part of the ship's crews or the people who build and maintain them. Others are the result of rogue waves; that is, waves so huge they can swallow whole oil tankers.
The waters in and around the U.S. have been home to shipwrecks since the first sailboats came here centuries ago. Even today, we sometimes lose tugboats, yachts, cigarette boats, and more. Some of these subterranean wrecks exist as tourist attractions, while others are off limits — either due to the sensitivity of the site and the possibility of its destruction, or due to dangers such as radiation.
How much do you know about when ships went down in U.S. waters? Take this quiz and find out!