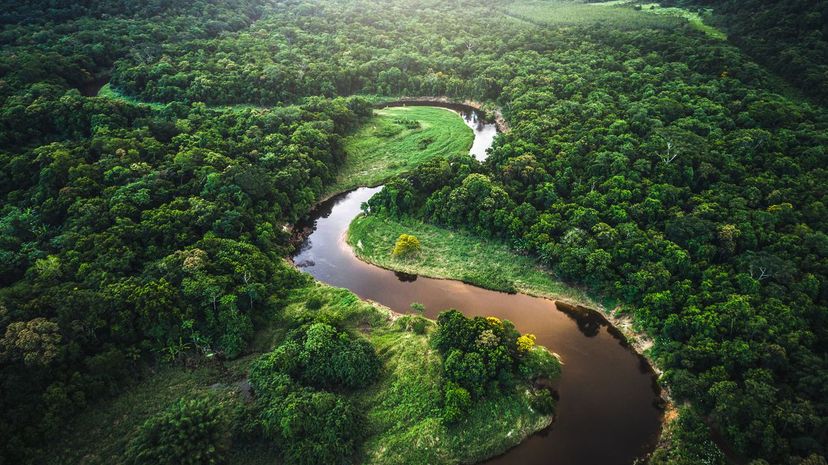 Image: FG Trade / E+ / Getty Images
About This Quiz
Rivers play a major role in our lives. Although most of us don't think about it on a regular basis, rivers and streams are the primary suppliers of our drinking water. Around 165 major rivers exist in the world, and they are significant to the humans and animals that live in it.

People make use of rivers for travel, recreation, and sustenance.  The Missississippi River famously had steamboats running along with it in the 19th and early 20th centuries. On the Yangtze, tourists take boat cruises that travel around the Yangtze Gorges and take in the tranquil beauty that those structures are known for. Rivers all over the world are the sources for drinking and provide the foundation for successful agriculture.

Some rivers have spiritual significance like the Ganges in Varanasi, India. Many see it as the holiest site for followers of Hinduism. The Whanganui River of New Zealand is so sacred to the Maori people that the government agreed to give it the same rights under the law as people in 2017.

No matter what reason people go to rivers or how they view their importance, rivers are a vital part of the planet. Think about how many you have seen. Then, take a look at the images we have gathered for you. See if your knowledge of geography goes deep like a river! Have fun!