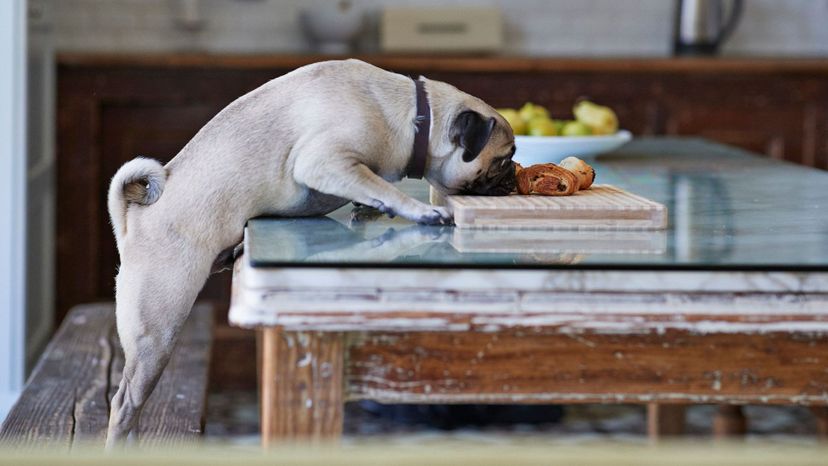 Image: Klaus Vedfelt/Digital Vision/Getty Images
About This Quiz
What would we do without them?
Our furry, canine friends fill our homes with unconditional love and loyalty, don't they? Dogs really are such incredible animals that it is hard to imagine a world without them. Having said that, a dog is totally dependent on its master to give it shelter and to feed it. Long ago, it may have been different but as dogs became more domesticated, they certainly have lost many of the instincts of their ancestors. 
When it comes to feeding, it is important to make sure your dog has a balanced diet, one that will help give them the vitamins and nutrients they need to not only keep their bodies in tip-top condition but things like their coats as well. Naturally, they are interested in our food.  And that's where we have to be so careful about what we feed them. Sure, it's easy to toss your pooch a range of leftovers from your plate. But some can be deadly.
Do you know which ones? In this quiz, we are going to test your knowledge of which foods you can and cannot give to your dog. Some will really surprise you! Let's see how much you know. 
Good luck!
Klaus Vedfelt/Digital Vision/Getty Images