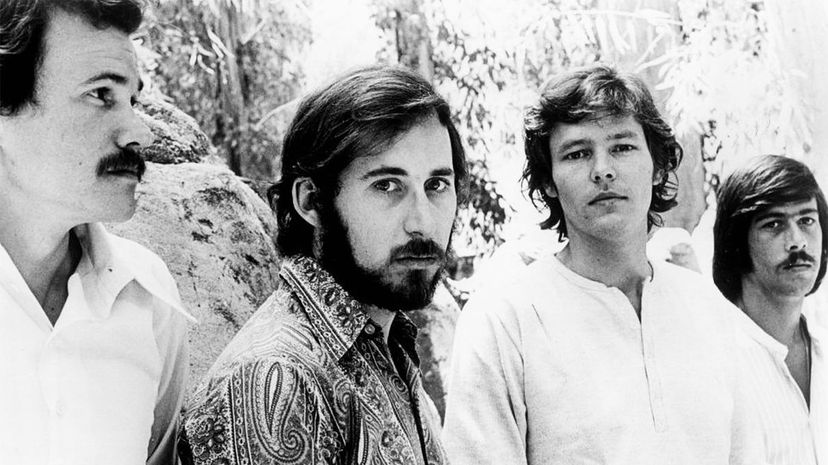 Image: Wiki Commons by Elektra
About This Quiz
When you're driving around, do you invariably turn to the oldies station? If so, you're one of the many fans of rock music from the 1960s, '70s and '80s — a period when rock became synonymous with youth, rebellion and the counterculture. The world was changing during this time, after all. While the adults were embroiled in the Vietnam War during the '60s and '70s, many young people wanted more peace, love and rock 'n' roll. 
It helped, too, that music from the '60s to the '80s was constantly evolving and experimenting with new styles and sounds. Funk, jazz, rhythm and blues, heavy metal, disco and rock all had their heyday during this period. And the messages in music were changing, too. While rock had traditionally focused on subjects than concerned youths, like driving, relationships and having fun, the music of the '60s, '70s and '80s took on social and political issues as well. Teens and parents often clashed over this new, edgy music that made overt references to sex, drugs and anti-war sentiments. But still, the music endured.
Whether you were alive during the '60s when this rock revolution began or you discovered the music decades later, you can still find classic songs that speak to you about love, life and death. Test your knowledge of these groundbreaking artists by matching them to their cities of origin. Rock on, folks!