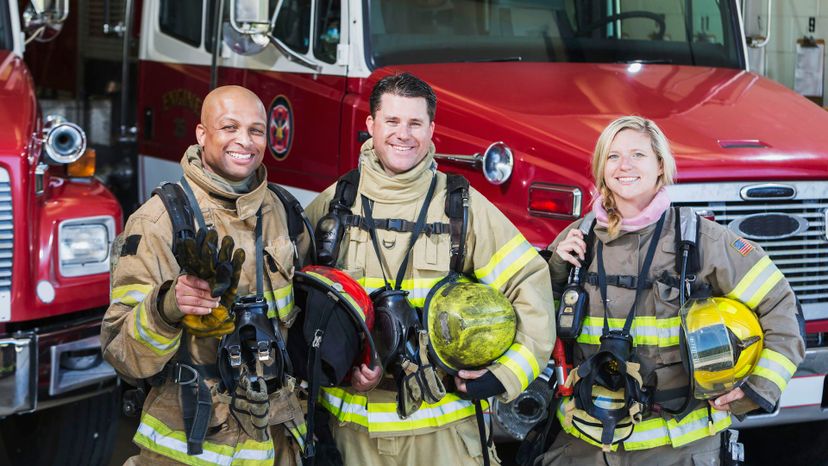 Image: kali9 / E+ / Getty Images
About This Quiz
Do you know the difference between a Probie and a Grass wagon? Know when to use a Halligan versus a Hurst tool or a K-tool? Any idea whose job is it to drive a firetruck, or to make sure the back wheels on an articulated truck stay on the right track? Test your knowledge of firefighter lingo with this quiz!
Anyone who's ever stepped foot into a firehouse knows that firefighters are family. Spending long hours on the clock together forges bonds not seen in a typical workplace, and that's not even taking into account the stress of the work itself. These brave men and women outfit themselves in gear that weighs 45 pounds or more, then step into fires and other disasters as most people are running the opposite way.
Yet despite the dangers, those who pursue a career in this field enjoy a workplace camaraderie unlike any other, as well as the pride of making a real difference in protecting the public and saving lives. To communicate quickly and effectively on the job, many firefighters use their own industry slang, including special lingo for tools, equipment, personnel and methods. Think you can identify these common terms used by firefighters? Prove it with this quiz!
kali9 / E+ / Getty Images