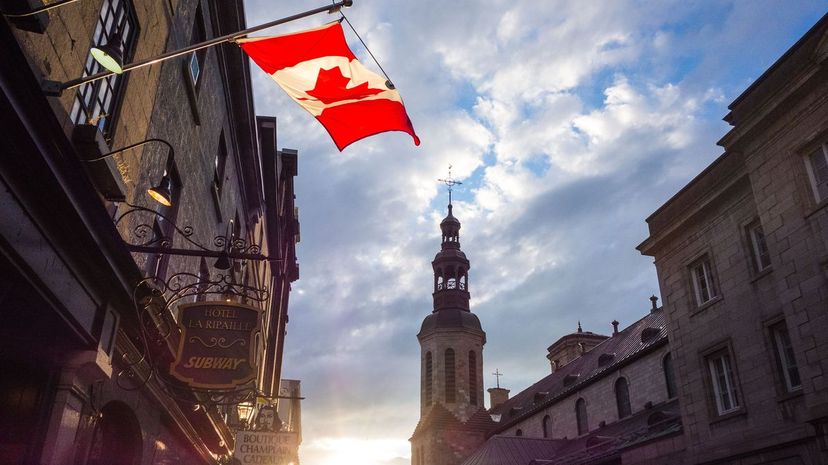 Image: Yanis Ourabah/Moment/Getty Images
About This Quiz
So you speak Canadian, eh? If you encounter a world-traveling Canadian, you may hear the stereotypical "eh," "aboot" (which is really "about"), "beg" (or "bag") or the typical conversations about the (sometimes bitter) cold weather. Right? 

Well, not exactly. There's so much more to Canada than just those three words; it's a pretty big country, after all. In fact, it's safe to say Canada has its own "Canadian" language, so to speak. Canada's two official languages are recognized as English and French. However, the country is home to more than 200 other spoken tongues. Among these, a few popular ones include Mandarin, Cantonese, Punjabi and Spanish, according to a 2011 Statistics Canada report. 

Despite all these incredible languages, Canadians have managed to come up with their own language—let's say they speak in "Canadianisms." There are all sorts of words, or slang, that Canadians have come up with and communicate with on a daily basis. 

Now, we've compiled a list to test your knowledge of Canadianisms. We are aware this list barely scratches the surface, but it's a good list with some of the most common Canadian slang words. Do you really know all these Canadian slang words? Take this quiz and find out!