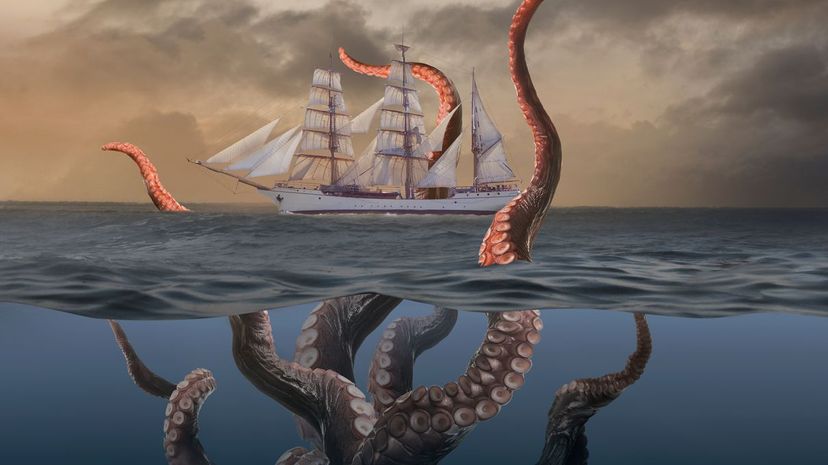 Image: John M Lund Photography Inc/E+/GettyImages
About This Quiz
Do you know what cryptozoology is? In a nutshell, it's a pseudoscientific discipline that seeks to prove that mythological creatures are real. Many scientists scoff at cryptozoology. Yet there was a point in time when the Komodo dragon, the okapi, the platypus and even the humble gorilla were not considered "real" by the Western scientific community. Needless to say, we all know how that turned out!
Today, both cryptozoologists and scientists believe that the world still holds a number of undiscovered creatures, which cryptozoologists call "cryptids." Some cryptids, like the Trinity Alps giant salamander, may not have been found yet because they're shy, while other cryptids, like the mngwa, may be mutated versions of animals we're already familiar with. But, given that much of the ocean is still unexplored, would we really be surprised if it turns out that the kraken actually exists? (Answer: not really!)
For this cryptid-themed quiz, we've gathered together an assortment of creatures from across many cultures, from the Indonesian ahool to the Canadian wendigo. Do you consider yourself an expert on these mysterious beings? If so, this quiz will test the limits of your learning. We're challenging you to identify 35 cryptids, both well-known and obscure, just from their descriptions. Think you can get a perfect score? Put your knowledge to the test — play this quiz!
John M Lund Photography Inc/E+/GettyImages