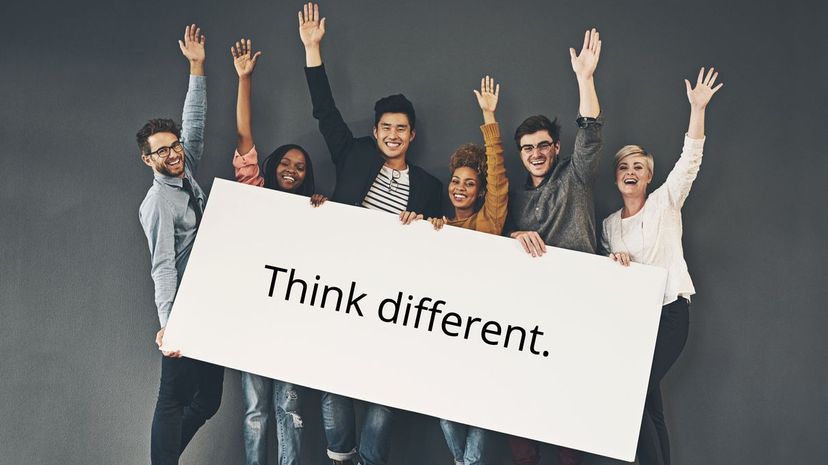 Image: PeopleImages / E+ / Getty Images
About This Quiz
OK we get it — you hate ads. You mute your TV when commercials come on, or use TiVo, DVR and streaming services to avoid ads altogether. Like a whopping 26 percent of computer users and 15 percent of mobile phone users, you've got an ad blocker in place so you can browse the internet without ever seeing a single ad. Your eyes sweep right past billboards and "Sale" signs in store windows, and you brag to all your friends how advertising doesn't affect you.
Despite all your best efforts, though, we bet you know which coffee promises to be "The Best Part of Waking Up," which fast food chain relates to its customers with the tagline "I'm lovin' it," and which athletic shoe maker instructs consumers to "Just Do It." These slogans reach us because they are short, sweet and catchy, which means advertisers only have to catch your ear for a second to insert one of these earworms. Even better, some of these slogans are so darn clever or amusing that they become a part of pop culture — which is why "I can't believe I ate the whole thing." and "Where's the beef?" both live on decades after they were introduced.
Do you think you can recognize some of the best advertising slogans ever created? Prove it with this quiz!
PeopleImages / E+ / Getty Images