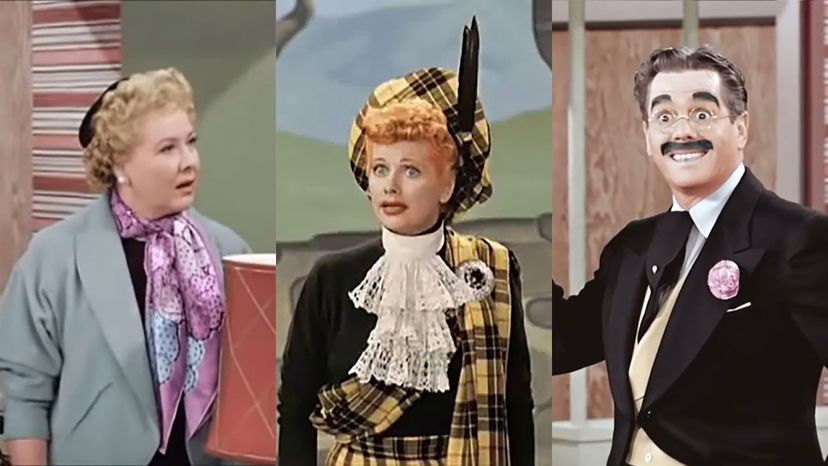 Image: Desilu Productions
About This Quiz
Lucille Ball is such an icon today that it's hard to believe it took her almost 20 years to find her footing after she started in showbiz. She spent the '30s and '40s playing bit parts in B-movies, getting fired from stage shows and going to auditions -- even trying out for the role of Scarlett in "Gone with the Wind." It wasn't until the '50s that she became a huge star, however, paving the way for her legacy as one of the most beloved stars in TV history.
It was 1948 when Lucy landed a role as Liz Cugat on the radio series "My Favorite Husband." The show was such a hit that CBS asked Ball to bring the show to TV. While Lucy was ready for the opportunity, she made one demand; rather than co-starring with radio hubby Richard Denning, she wanted real-life husband Desi Arnaz to play her onscreen spouse.
Of course, this was the start of the '50s, so the network balked at the idea of Ball starring opposite a foreign husband, fearing that audiences wouldn't find the pairing believable. Fortunately, Lucy got her way, and "I Love Lucy" premiered in 1951. Though she and Desi divorced by the end of the decade, their story lives on in countless reruns, which air every day all over the world.

Think you remember the greatest moments from this beloved series? Take our quiz to find out!