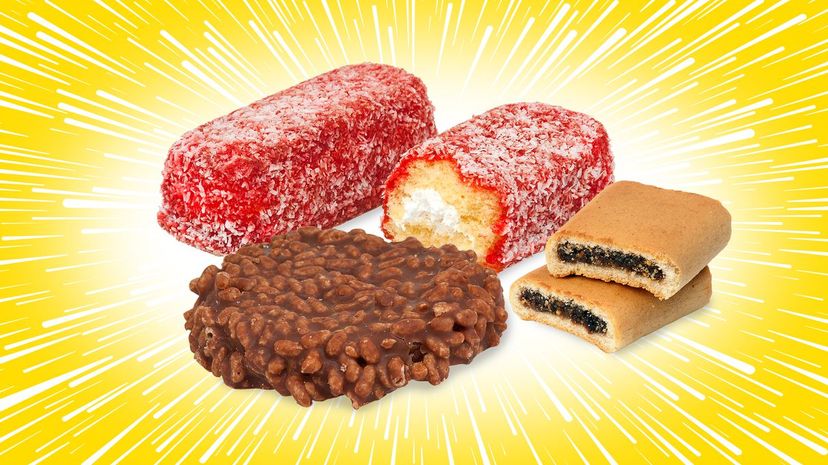 Image: Wiki Commons by Evan-Amos / filo / DigitalVision Vectors / Getty Images
About This Quiz
There is one part of school that every kid remembers: lunchtime. It was a great way to socialize with our friends without getting in trouble, and we could discuss all of the cool things we were going to do when school was over. Lunchtime in the 1980s gave us the opportunity to check the awesome lunch boxes our friends had. They were stamped (or stickered) with our favorite cartoon characters. They came with little plastic thermoses that had small cups on top. They were awesome, but what was inside was way more important than what was outside. 
Cool parents gave their kids snacks and various lunch treats in the 1980s. If you were lucky enough to have some of these packed in your lunch, your friends always wanted to trade, but you would only trade if they had something way cooler than you. Of course, you always had the option to split something and share, but only if your friend shared as well. 
Right now, it's time to see just how much you remember about school lunch from the '80s. If you can name all of these, you probably had them in your lunch box (or you had that friend who always pulled them out). 
Wiki Commons by Evan-Amos / filo / DigitalVision Vectors / Getty Images