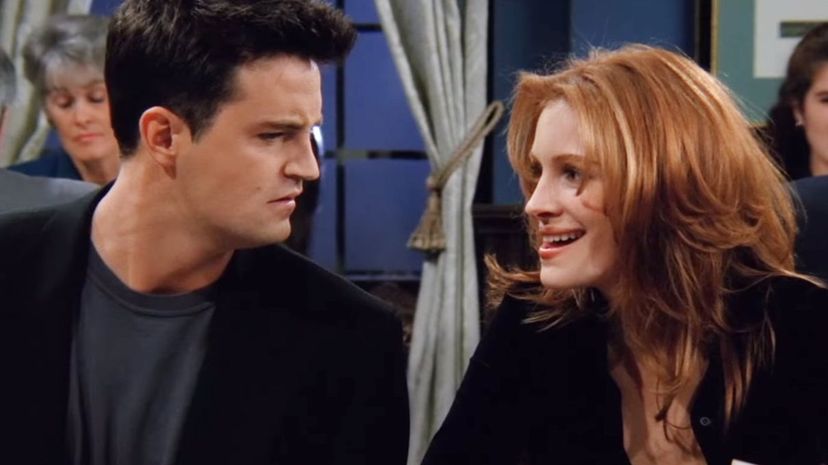 Image: Bright/Kauffman/Crane Productions/ Warner Bros. Television
About This Quiz
When "Friends" first premiered on September 22, 1994, no one knew it would become one of the most beloved sitcoms in the history of television. Ten years and 236 episodes later, 52.5 million viewers tuned in to watch Monica, Chandler, Ross, Rachel, Joey and Phoebe hang out in Central Perk one last time. Today, the show's core cast are six of the most recognizable people on the planet, and a whole new generation of fans are falling in love with them thanks to streaming video and reruns on TV.
One of the things that makes "Friends" so much fun to watch is its roster of notable guest stars. Over the course of its decade on the air, the show featured memorable appearances by some seriously high-profile celebs. There were A-listers like Julia Roberts, Bruce Willis, Brad Pitt and Reese Witherspoon; TV legends such as Margo Thomas, Tom Selleck and Jason Alexander; and stunning supermodels like Isabella Rossellini, Jill Goodacre and Elle Macpherson.
How well do you remember the celebrity appearances on "Friends"? This quiz is packed with questions about 35 of the show's funniest guests stars and the characters they played. Can you get them all right?