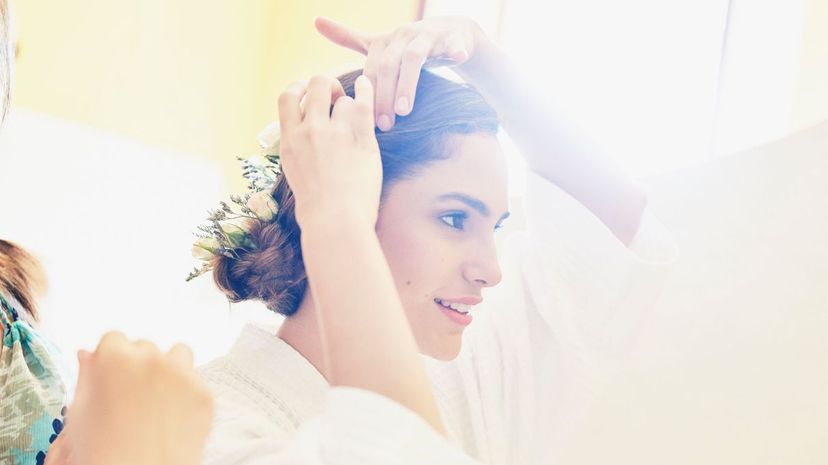 Image: Thomas Barwick / DigitalVision / Getty Images
About This Quiz
Most people dream of their big day. They think about who they will marry, where it will be and what they will wear. They also have to think about what kind of makeup they want for the most important day of their life. Your wedding can reflect your style, mood and many other things. So can your makeup! On this quiz, you'll have to tell us what you want your eyeliner, lipstick, foundation and more to look like. Then we'll give you your celebrity style twin.
Often, makeup can match our own sense of style. Maybe you're into wearing darker shades and colors. Your makeup might match as you'll also wear darker shades or colors. Maybe you even look to celebrities for some style inspiration for yourself. You might like celebrities who wear quirky clothing if you yourself like to stand out. Or maybe you prefer to take notes from celebrities who enjoy wearing the most fashion-forward outfits. We all have our own ways of expressing ourselves through our clothing.
So, are you ready to find out which celebrity you're style twins with? You'll have to tell us all about your wedding day makeup, then let us do the rest. Take the quiz to find out!