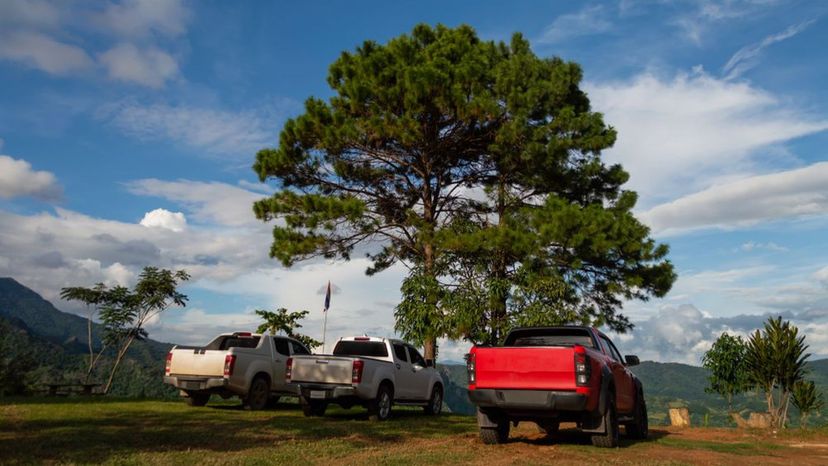 Image: Shutterstock
About This Quiz
Can you tell a Challenger from a Charger, or a Stanza from an Altima? If you think you can distinguish a Dodge from a Nissan, you might have what it takes to ace this quiz!
As the U.S. entered a technological revolution at the end of the 19th century, a pair of ambitious men opened the Dodge Brothers Company in 1900. This Michigan machine shop produced auto parts for local car makers, which were popping up everywhere in the Detroit area at the time. By 1914, the Dodge brothers were making their own cars, and in 1928, the company was sold to Chrysler.
Half the world away, Japanese business man Yoshisuke Aikawa founded Nihon Sangyo in 1928, the same year that Dodge was sold to Chrysler. As Aikawa's company hit the Tokyo Stock Exchange, its name was shortened to Nissan, and within a few short years, Nissan was making cars.
Just about a century later, Nissan and Dodge rank among the most recognizable car brands in the world. with each producing around 5 million vehicles a year as of 2016. Despite the rich history of these two companies, however, it can be tricky to tell the differences between a Dodge and a Nissan? Think you've got the automotive know-how to make the call? Take our quiz to find out!