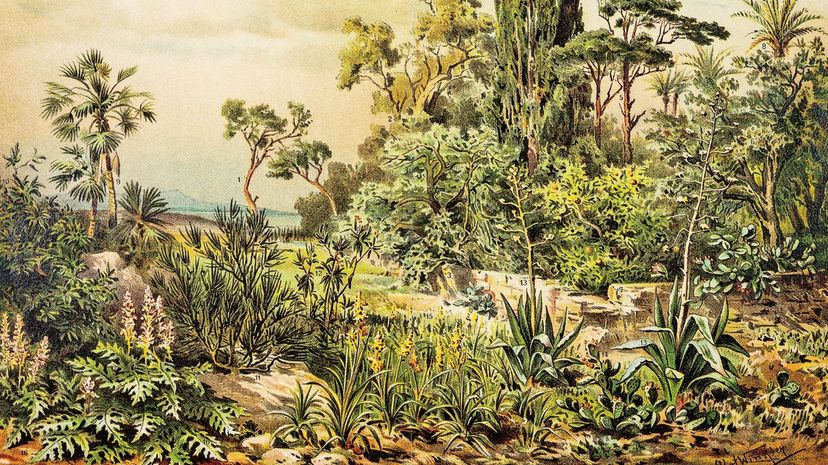 Image: THEPALMER/DigitalVision Vectors/Getty Images
About This Quiz
First things first: what's a "scientific name"? It's the genus and species of a plant (or animal, but we're not worrying about them here). We get this naming convention from Linnaean taxonomy. And for that, we have Carl Linnaeus to thank, a influential figure in several fields, but none so big as taxonomy. To honor this Swedish superstar of science, we've created this quiz on the scientific names of trees, bushes, grasses and flowers. 
Don't worry, you don't have to identify the exact plant by its scientific name; you'll just need to place it in one of the four categories above. And, OK: There is some overlap in these categories. Trees and bushes usually have flowers; that's how most plants reproduce, through the seeds that flowers create. However, what we're looking for is the first category that leaps to mind. For example, when we say "rose," you automatically think "flower," even though roses grow on bushes. And "holly" is a bush, despite the fact that it has small white blossoms. 
At this point, you might be "I don't know any scientific names of trees or bushes or grasses!" You'd be surprised, though: If you like to garden, you've probably seen all kinds of formal names on seed packages. You might not realize how much you've picked up. In other places, it won't take much guesswork. The family name of all the pine trees is "Pinus," which is not much of a leap. 
Ready to tackle this botany quiz? Let's go -- make Carl proud!