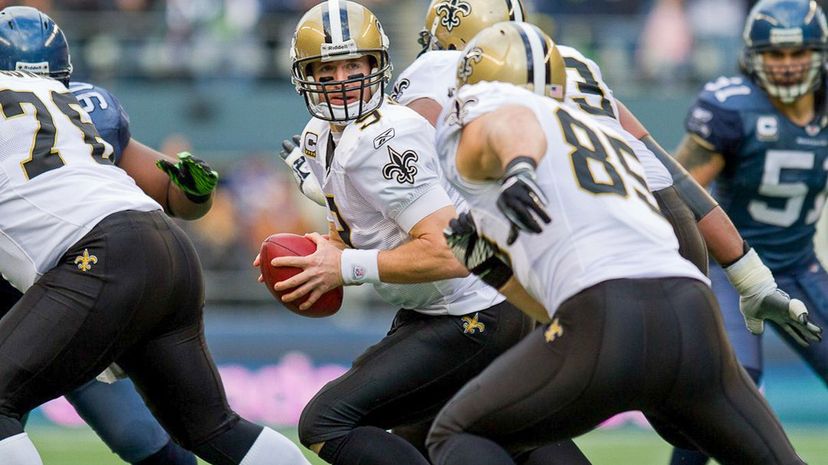 Image: Wiki Commons by Kelly Bailey
About This Quiz
It was late October 2019 when a rare phenomenon happened. It wasn't a "sprite" (That's not a nod to the soda, but a rare type of lightning bolt that extends above a thunderstorm.) It wasn't even a total solar eclipse. It was that magical moment that has occurred only 21 times in history: The sports equinox. Not familiar with the term? A "sports equinox" happens when teams from all four major professional sports leagues play at least one game on the same day. That means, there's an NFL game, an NBA game, an MLB game and an NHL game ... all on the same day. Sounds like heaven for a sports fan, right?
North America is sports-rich. Included Major League Soccer, we have almost 150 pro teams we can choose to follow (or not) and cheer for (or not), spread across more than 50 cities in the United States and Canada. And, while soccer is gaining popularity, it's the "Big Four": The National Football League, the National Basketball Association, Major League Baseball and the National Hockey League that get most of our attention ... and love.
But, can you keep the teams from these leagues straight? Where do the Seahawks, with their college navy and action green logo, belong? Could you place the Thunder in the right league? What about the Cardinals? (That's a trick question ... there are Cardinals in multiple leagues!) Take a look at the logos in this quiz, along with the clues, and see if you can pair them to the appropriate league ... eeny, meeny, miny, moe!
Wiki Commons by Kelly Bailey