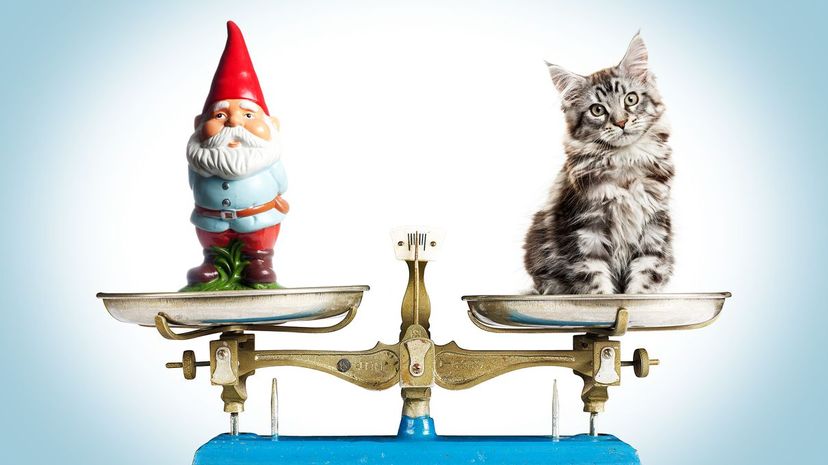 Image: enviromantic / Life On White / Gianluca Fabrizio / E+ / Stockbyte / Getty Images
About This Quiz
Imagine you are holding a kitten. Its paws are stretching toward your neck, while it buries its cold nose into your shirt. It cutely mews as you adjust yourself, revealing the young cat's disheveled fur. The small animal has yet to learn to properly groom itself, which explains its unkempt appearance. This isn't a unique experience — most people have held a kitten. Now, based on that, how would you respond if someone asked you to pick up the weight of the kitten in paperclips? How many would you grab? Can you fathom how many of the tiny metal items are needed to match the weight of the kitten you were just holding?
While it may seem strange to evaluate the weight of an item on whether it weighs more than a kitten or not, that's exactly what this quiz asks you to do! For the purposes of this quiz, we'll be assuming the average weight of a 6-month-old kitten is 5 pounds, but, of course, this weight will vary by the breed. 
Will you be able to tell if an item weighs more or less than a sweet young feline of 5 pounds? It's time to test your knowledge! Will you come out on top or crumble under the weight?
enviromantic / Life On White / Gianluca Fabrizio / E+ / Stockbyte / Getty Images