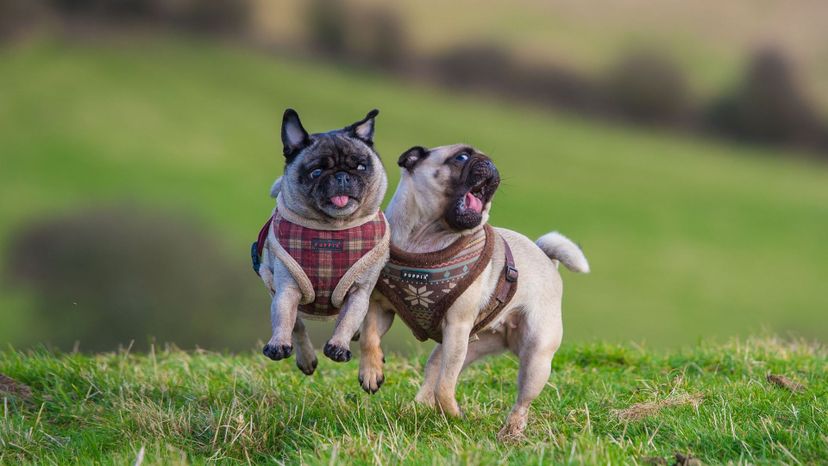 Image: Brighton Dog Photography/Moment/Getty Images
About This Quiz
Dogs and humans have been companions for thousands of years, ever since dogs effectively domesticated themselves in Central Asia about 10,000 years ago. Dogs have since been put to many tasks by humans. Dogs herd livestock. Dogs protect private property. Dogs keep watch over camps. Dogs retrieve game birds. Dogs work as companions to the sedentary.  Dogs even guide the blind and assist the disabled so they can live normal lives.
Each one of these jobs requires one or two specific breeds that have a specific aptitude for that ability. Drug dogs are usually Labradors or German Shepherds. Emotional support dogs can be nearly any breed, but toy dogs, those tiny breeds you can carry in a purse, are found with a particular frequency among urbanites who are too busy to walk their dogs and teach them to use a pee pad.
Some dogs get a bad rap, but many breeds with a bad reputation have earned it. Other breeds are seen as pushovers, or frighteningly intelligent, or as a bit dim-witted. If you let your collie get bored, it may take out its frustrations on your shoes, and arrange the remains for you to see as soon as you get home.
Have you ever wondered which dog breed you are most like? Take this quiz to find out!