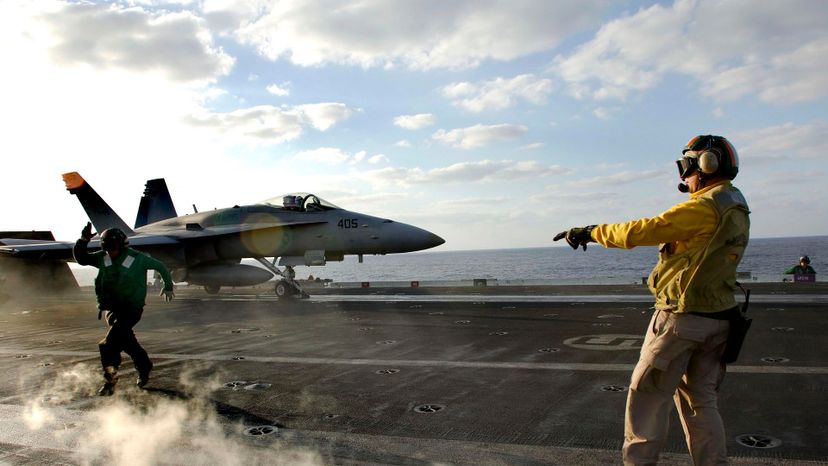 Image: Stocktrek Images/ Stocktrek Images/gettyimages
About This Quiz
For many centuries, countries at war have relied on their navies to defend their homelands and attack foreign coasts. Whether they were wooden warships or the kinds of ironclads featured in the American Civil War, there's never been a substitute for sea power. But the 20th century witnessed the arrival of the most incredible sea weapons ever – the aircraft carrier. These hulking metal giants are the biggest ships ever built by humankind. But what do you really know about carriers at war?

The First World War started just as aircraft were taking to the skies en masse. As such, there were really no ships equipped to handle the demands of this industry. During the interwar years, though, everyone knew that carriers were going to be a thing. And they were right. Do you know which countries prioritized carrier construction in time for the Second World War? From the USS Yorktown to the Enterprise, some ships would smash enemy navies at Midway, Leyte Gulf and more.

Carriers are more than warships. They extend a navy's power by hundreds or even thousands of miles thanks to the fighters and bombers they keep on deck. Strap yourself in for takeoff in this aircraft carrier quiz now!