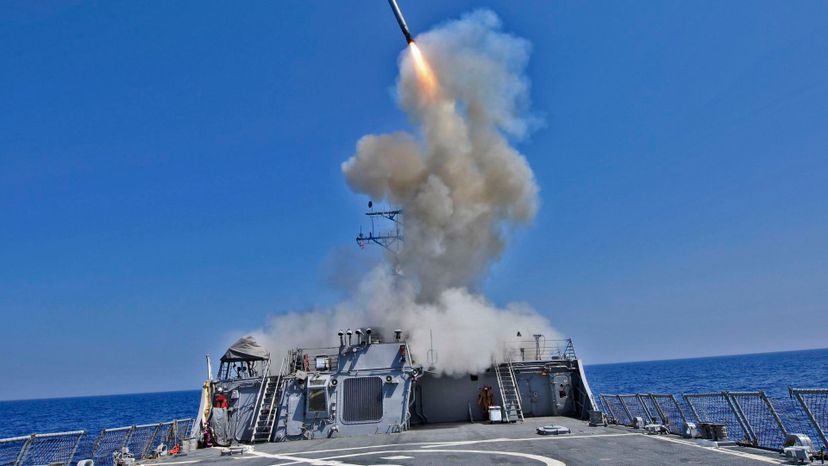 Image: Stocktrek Images/ Stocktrek Images/gettyimages
About This Quiz
In the history of warfare, men have devised all manner of ways to slaughter their opponents. From spears to machine guns to atomic bombs, it seems there are unending ways to cause mayhem. In recent centuries, particularly the 20th, we witnessed the rise of advanced missile systems and submarine warfare. But what do you really know about the history of high-tech rockets and undersea warships?

Missiles, or rockets, have scorched the skies for hundreds of years. Cultures that we may regard as primitive actually made some sophisticated tweaks to basic rockets, turning them into effective death delivery mechanisms. These days, of course, first-world countries possess sophisticated missiles that can swoop toward targets at mind-boggling distances. Can you name any of the most famous and fearsome missiles on Earth?

We'll also plunge from the clouds into the ocean's murky depths. There, we'll see the devastating power of submarines. These predators of the deep have been around longer than you think … and now, they can deliver weapons of mass destruction. As a bonus, none of them are commanded by Sean Connery doing an awful Russian accent!

Scream through the skies and plunge through the waves of this warfare quiz now! Let's find out how much you know about subs and missiles!