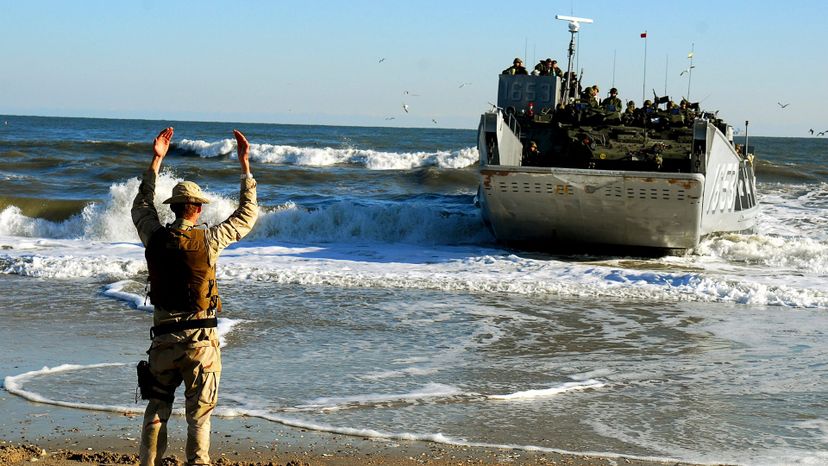 Image: Stocktrek Images/ Stocktrek Images/gettyimages
About This Quiz
By comparison, desert sands and steep mountains look almost bearable. The oceans and lakes of the world stand as one of the biggest challenges for militaries looking to accomplish tough objectives while trying to survive bullets and bombs. To that end, many nations build and maintain amphibious assault vehicles of all kinds, all in the hopes of defending their interests. Can you withstand the rough waves of this amphibious war vehicle quiz?

Vehicles like tanks and Humvees have proven their worth through years of tough combat. And although they can splash through puddles, even small ponds can stop them in their tracks. Amphibious combat vehicles, on the other hand, can tear across both beaches and water while keeping troops safe. Do you know the wartime histories of these famous craft?
They feature big in action movies, too. Any fan of Jackie Chan movies will remember his epic fight scene that took place on a hovercraft careening through city streets. Heroes from GI Joe to the Street Fighter crew have used amphibious vehicles to great effect.
From the beaches of Normandy to the horrors of Guadalcanal, amphibious military vehicles don't just go in with the tide … they change the tide of war. Splash through this epic war vehicle quiz now!