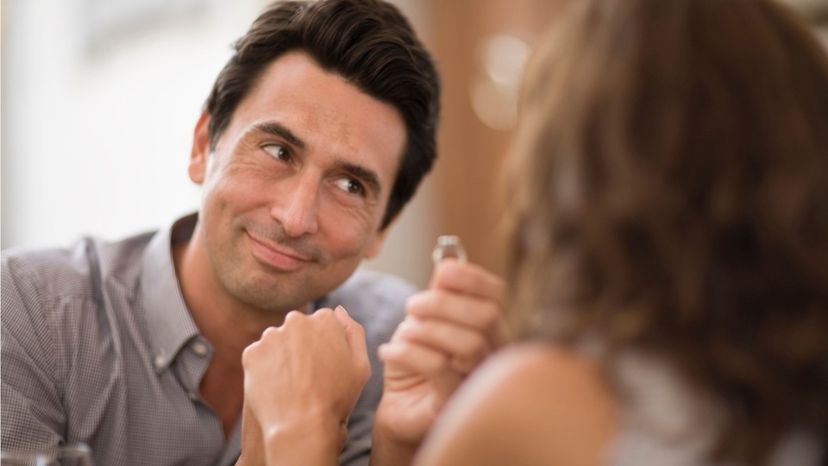 Image: Zero Creatives/Cultura/Getty Images
About This Quiz
The engagement is the first and most exciting stage of getting married. This is the starter pistol, the beginning of the race. You're thinking about who you will tell first, if you'll post the photo on Instagram or Twitter first, and who you will invite to your wedding.
Engagements are the first example of a couple planning something that by definition, will have an impact on them for the rest of their days. Even if the wedding planning falls to one or the other half of the couple, or if a wedding planner is hired, engagements give the couple their first shot at working together on something that involves everyone they know, exhibiting their tastes, and even food choices.
Engagement rings are objects that mark this period, and remind us of it every time we see it. Engagement rings are also a sign of how things were going at the time of the engagement. If the couple wasn't particularly well off, the ring might be very minimalist, and if the couple had recently enjoyed a windfall, it might be huge and ornate.
At their hearts, engagement rings are an expression of an eternal feeling, and so expensive or not, their design must reflect something deeper about the couple. Take this quiz, and we'll tell you what design you should get!