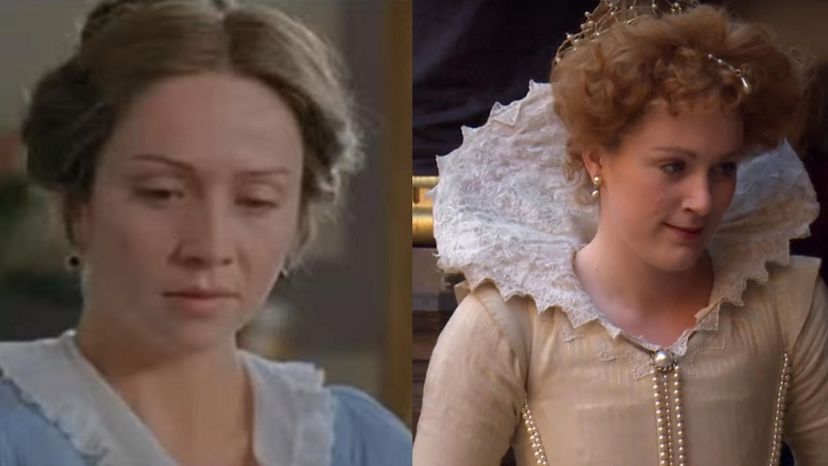 Image: BBC Drama Productions, Shakespeare's Globe
About This Quiz
William Shakespeare. Jane Austen. Sounds like a "Celebrity Deathmatch" between two heavyweight champs of English literature! But why should you have to choose? Both writers created truly memorable female characters. Our quiz aims to tell you what mix of Austen heroine and Shakespearean woman you are, deep inside.
Among Shakespeare's women, we'll focus on four of the most memorable. Lady Macbeth is a bit scary as a role model: her ambition and desire to support her husband are admirable, but unfortunately, she turned to murder as the easiest path to queenhood. She could have used the self-control and strict morals of Austen's heroines. Ophelia, from "Hamlet," was gentle and family-oriented, but really needed to learn to look out for herself. Portia, of "The Merchant of Venice," was the smartest person in any given room, whose love of an intellectual puzzle nearly cost her a good husband. And Miranda, of "The Tempest," was bright and curious, but was under her powerful father's thumb. 
On the Austen side, we're looking at Elinor Dashwood, the serious and straightlaced co-heroine (with her younger sister Marianne) of "Sense and Sensibility." Then Emma Woodhouse, the impetuous and even careless matchmaker in "Emma." And Lydia Bennet - not a central character, but perhaps the most outright entertaining of the Bennet sisters in "Pride and Prejudice." And, of course, we couldn't leave out Elizabeth Bennet, the most famous Austen heroine of them all.
Good luck, and enjoy!