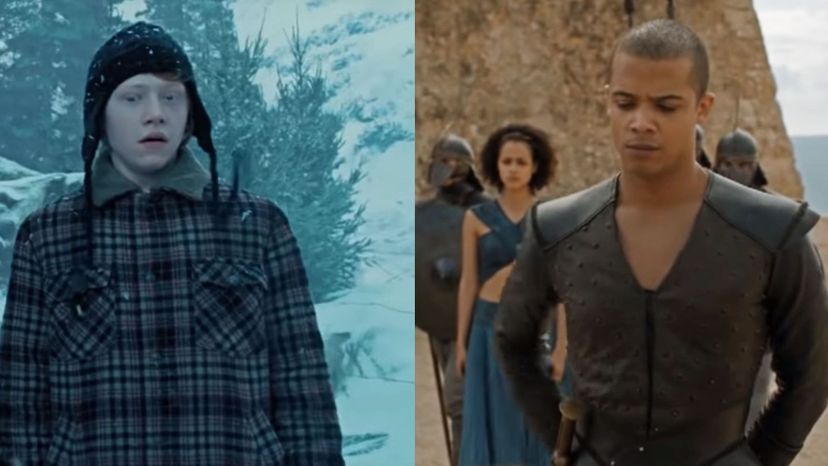 Image: Warner Bros. Pictures/Heyday Films, HBO
About This Quiz
If we have learned one thing during this century, it's that magic rules over our imaginations and media.
People love the idea of fantastical creatures, like dragons, and mystical beings, like wizards, wreaking havoc in another world. Both "Harry Potter" and "Game of Thrones" have tapped into this desire to escape to fantasy worlds inhabited by forces of good and evil. We want to pay our respects to these literary and cinematic gems today by telling you which "Harry Potter" and "Game of Thrones" house combination you are. 
Sure, everyone may want to be a Gryffindor, but do you have what it takes to be a Targaryen? Could you be a kind Hufflepuff and yet stab someone in the back like the Greyjoys did? Maybe you're a brainy Ravenclaw, who'll be able to outwit their opponents like the Stark kids did to Littlefinger. Or perhaps you're one of those people who always pays their debts, but also thinks of themselves first, like a Lannister and Slytherin.
The only way to find out your combination is to take this quiz. Gather your weapons and your thoughts, and let's get started!