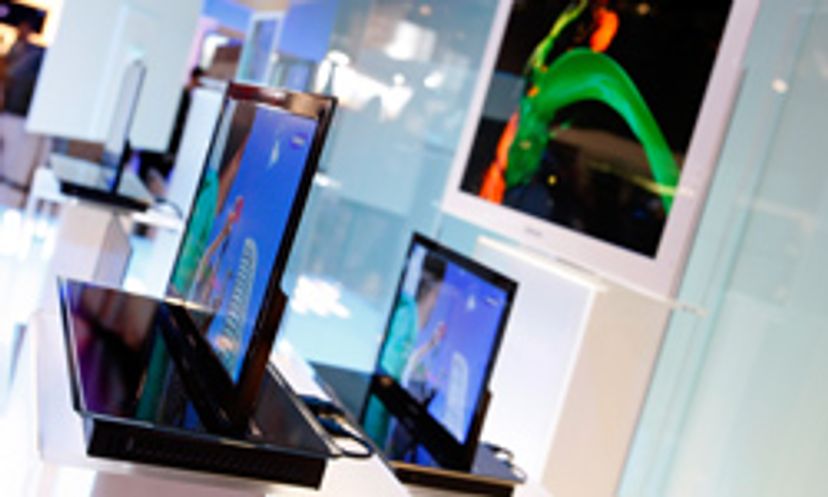 Image: Photo by Ethan Miller/Getty Images
About This Quiz
Even if you own a high-definition television, you might not be exactly sure how it works or how to optimize your viewing experience. This quiz won't tell you what HDTV is best for you, but it might help you sort out some of the mystery.
If you're in the market for a new TV, you should definitely buy an HDTV.
At some point in the near future, all TV will be broadcast in high definition. CNet.com recommends that if you can't afford an HDTV right now, just use your current set for now until you've saved enough to buy an HDTV.
almost fact: You can buy a "regular" TV, but you'll just have to use a special converter box to watch HD shows.
HDTV prices are expected to rise when all channels have finally converted to HD.
False. HDTV prices, basically in free fall for so long, will most likely hit bottom at some point. But prices certainly won't rise dramatically.
almost fact: The prices are expected to rise when the recession is over.
If you have black bars on either side of your HDTV picture, it's because you didn't set up the TV correctly.
Don't worry, it's not your fault -- the black bars are there because you have a wide-screen TV, and the show or movie you're watching isn't in wide-screen format.
almost fact: It's because your HDMI cable is plugged into the wrong jack.
The smallest LCD HDTV on the market is 17 inches.
almost fact: The smallest LCD is actually 18 inches.
The smallest available plasma screen is 42 inches.
Yes, the smallest plasma isn't so small -- 42 inches.
almost fact: The smallest plasma is 13 inches.
LCDs are the most popular HDTVs because the picture is better.
almost fact: More people buy LCDs because they come in a greater range of sizes and prices than plasma screens do.
LCDs range from 13 inches to 65 inches, so there's a greater range of them than plasmas, which start at 42 inches. Thus, they are more popular.
The best connection for your HDTV is an HDMI cable.
HDMI cables handle both high-def video and high-resolution audio, so they're the best (and easiest) connection.
almost fact: The best connection is an HDMI cable plus an audio cable.
You should never fool with the factory settings on your HDTV.
It's actually recommended that you do adjust the settings. You can play around with preset categories or figure out what settings look best to you.
almost fact: You can adjust the settings on LCDs, but plasmas are a no-no.
LG makes a diamond-studded HDTV that costs $1 million.
Nope, but we wouldn't be surprised if someone was working on it.
almost fact: It's diamond- and ruby-studded, and it costs $2 million.
Sharp offers a 108-inch HDTV.
Yep, the Sharp LB-1085 is the biggest HDTV out there.
almost fact: Sony makes the 108-inch TV.
Photo by Ethan Miller/Getty Images