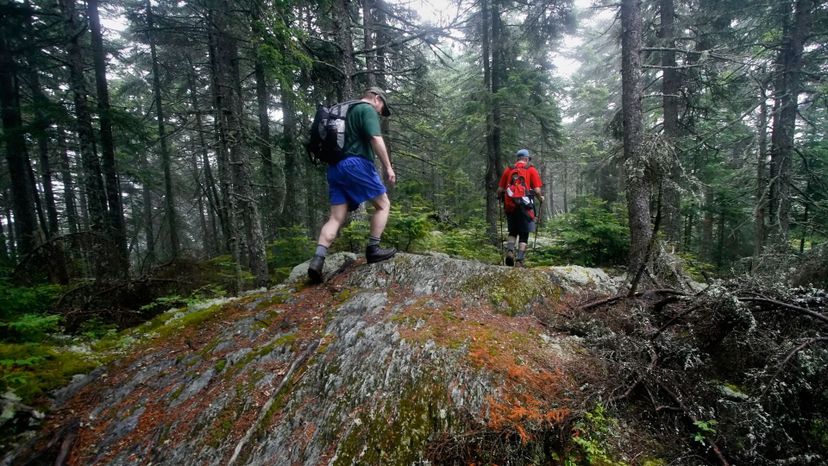 Image: refer to hsw
About This Quiz
There are thousands of hiking trails worldwide, ranging in difficulty from kid-appropriate to downright dangerous. Indeed, once someone gets bit by the hiking bug, it's simply a matter of time before they make plans to hit any or all of the world's most famous hiking trails. To avoid catastrophe, however, even the most experienced of hikers needs to go out prepared with gear like appropriate footwear, a map, compass, first-aid kit, knife, water and more. There are some huge elevation and weather changes along many of these paths, and failure to prepare can spell disaster!
Hiking is all about enjoying the great outdoors and communing with nature, but there's still plenty of effort involved. Many of these trails are pristine examples of natural beauty, so make sure to keep it that way by taking all of your trash (even biodegradable food and other items) with you on your way out. This is called "packing out" and it's very important to maintaining the area's ecosystem.
Also take care to practice good hiking etiquette. When you have to use the outdoor bathroom make sure to do so a minimum of 200 feet from water sources and trails (no one wants to walk up on that). Keep all pets on a leash and be mindful of other hikers and their experience —  don't be super loud, don't take up the entire trail, let them pass, and so on.
These long and winding paths cross some of the most gorgeous land ever seen by human eyes. How much do you know about Earth's famous hiking trails? Take this quiz and find out!