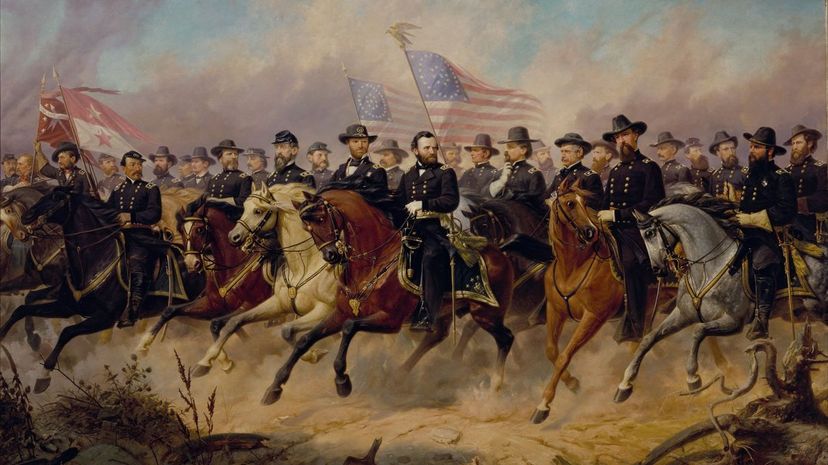 Image: Wiki Commons by Google Cultural Institute
About This Quiz
Take the time to go back in time with the military paintings we present. Identify the wars that changed the course of history portrayed in celebrated works by master artists of yesterday and today. 
Franciso Goya, Winslow Homer, Paul Nash and John Trumbull are just a few of the names you should know when it comes to great historical painters. These artists demonstrated the unique sensitivity required to translate the drama and suspense of major world battles like the American Revolutionary War, World War II and the Napoleonic Wars during the French Revolution. Principalities engaged in conflict were well aware of the powerful impact of well-executed war artwork. Britain and the United States continue to hire war photographers, just as they conscripted painters in older times. Emperor Napoleon Bonaparte of France gave master portraitist Jacques-Louis David "First Painter" props for the painter's ability to cast his great leader in a victorious light. Britain hired artist Evelyn Dunbar to record World War II for her talent and female perspective. At the same time, chronicling wars in a painterly fashion might have been incidental to an artist's main involvement in a war. Josef Nassy was a prisoner in a World War II internment camp when he illustrated "Laufen."
ID the riveting war experiences of Nassy and other major battle painters now!