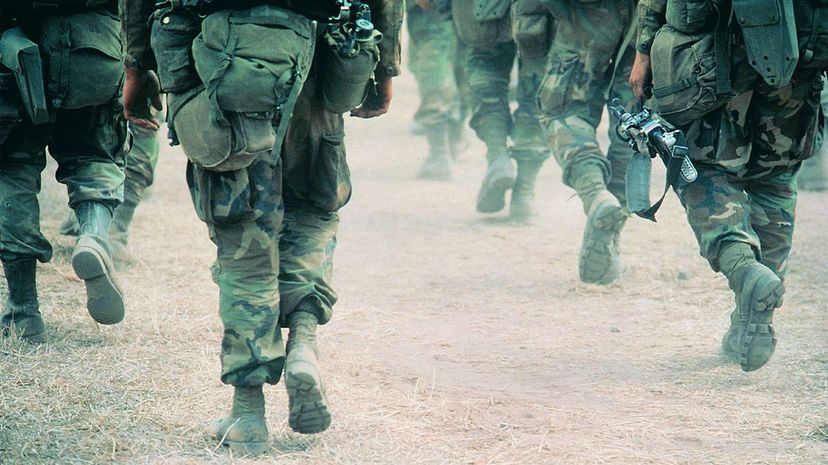 Image: Frank Rossoto Stocktrek/DigitalVision/Getty Images
About This Quiz
Because you're here, we are going to go ahead and assume that you have a bright career in the military ahead of you. In fact, we think you might already know the branch you are going to join. Now's your chance to put us to the test and see if we can guess which one it will be! 
As we get into formation, we are going to ask you to fill in a set of blanks for us. The words you choose to complete the sentences we give you will give us a good idea of your personality, your leadership style, and your goals for military life. We could ask you a series of questions, but we think the words you put together are more telling than a question and answer session could ever be. 
By the time we've finished, we should be able to match you up with the military branch you have the most aptitude for joining. Whether you've chosen the Marines or the Army, our ability to see through your word choices will give away the branch you have chosen to serve in. Will we get it right, or will we need to go back to boot camp?