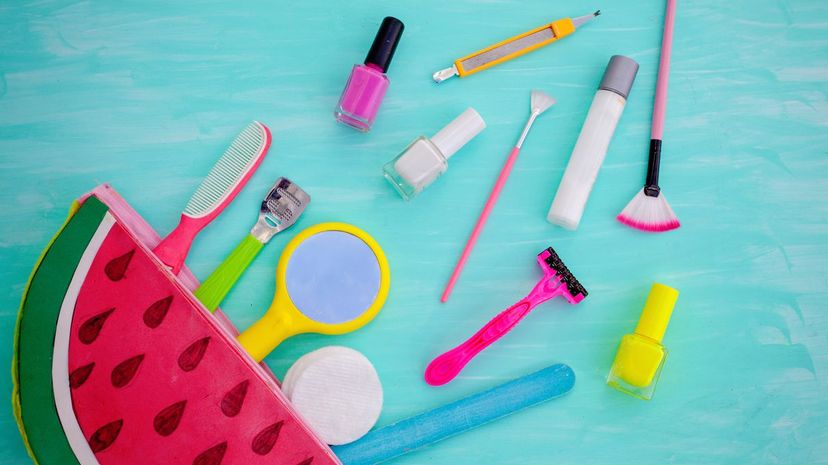 Image: Carol Yepes / Moment / Getty Images
About This Quiz
Whether you are a makeup person or not, filling a makeup bag isn't a hard task. It seems as if no pouch is big enough for all that lipstick, mascara and foundation. What goes in a person's makeup bag is quite sacred, but more often than not, makeup bags are cluttered and filled with things we do not need or even use. 
So what should go in a makeup bag? The answer is custom to each person, but there is a standard according to beauty experts. Simply think of your daily beauty routine. Do you keep skincare items in your makeup bag, too? If so, include them in your list. Go through each step of your routine, and set aside the makeup products and tools you use each day during that time. Find a new home for any products you don't use every day. It will make each day easier not having to dig through your bag and find the products you use in a sea of dried-out, old, and useless products you rarely touch. 
Think it'll help? You might need to experiment a little. Fill your makeup bag in this quiz, and we'll guess if you're a dog person or a cat person!